Dear Samakee Community, 

Thank you to all Samakee parents and carers for your trust, understanding and support throughout this very challenging academic year. If you and your family are leaving Samakee this year, we wish you every happiness and success wherever you may go. 

As we end this year, we must also say goodbye to some of our staff, some returning home to spend quality time with their families or continue their studies and others moving on to new schools. To all of these staff members, we wish you a smooth transition to your next place of work or study, and I thank you sincerely for your contribution to our school. We shall continue to stay in touch as one never knows when we will get the opportunity to meet again! 

I would like to give a special mention to three staff members who are getting married this summer; Sonia & Harrison in England and Bridget & Gerard in Ireland – many many congratulations!!! 

SAS EVENTS CALENDAR 2022-2023
The academic year 2022-2023 is already promising to be an extraordinarily wonderful year, with restrictions lifted and everything fully open for the first time in a very long time. If you have not done so, please check out our SAS Event Calendar to see all the exciting experiences we have planned for next year! 

END OF YEAR REPORTS
Reports have been published this week on the Samakee Parent Portal, if you cannot access your child's report on the Parental Portal because there is a Report Hold on your child's account, please contact the school office. Thank you. 
Here is the link to the calendar for the next academic year. School Calendar 2022-2023YEAR 9 CLASS OF 2022

TEACHING & LEARNING HIGHLIGHTS! 
RECEPTION VISIT THE LIBRARY
PRIDE MONTH IN KS1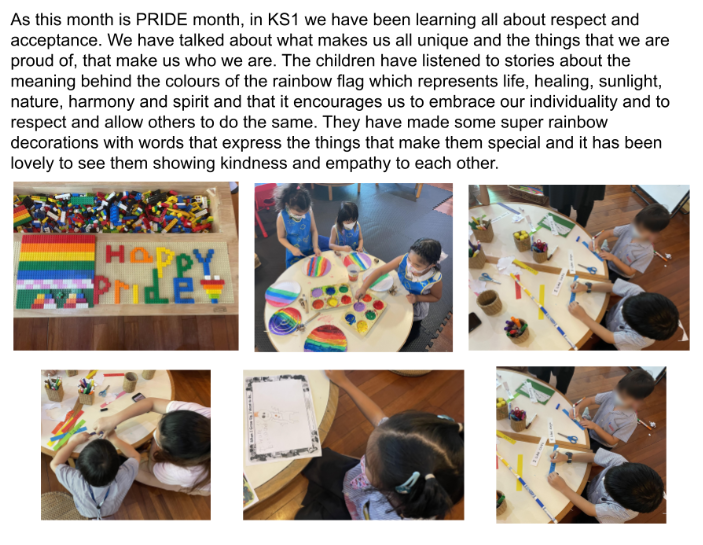 WEREWOLF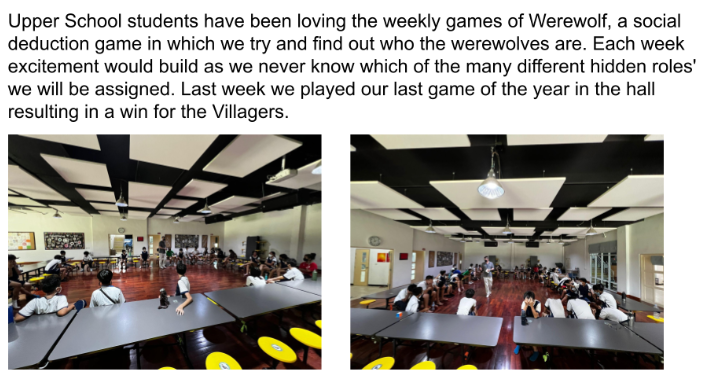 UPPER SCHOOL HOUSE COMPETITIONS AND GAMES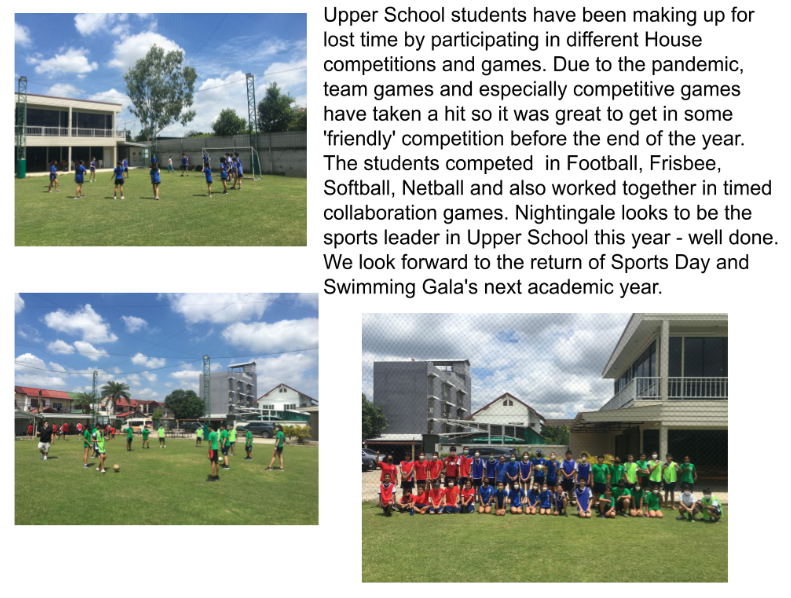 MENTAL MATHS WORLD CUP 2022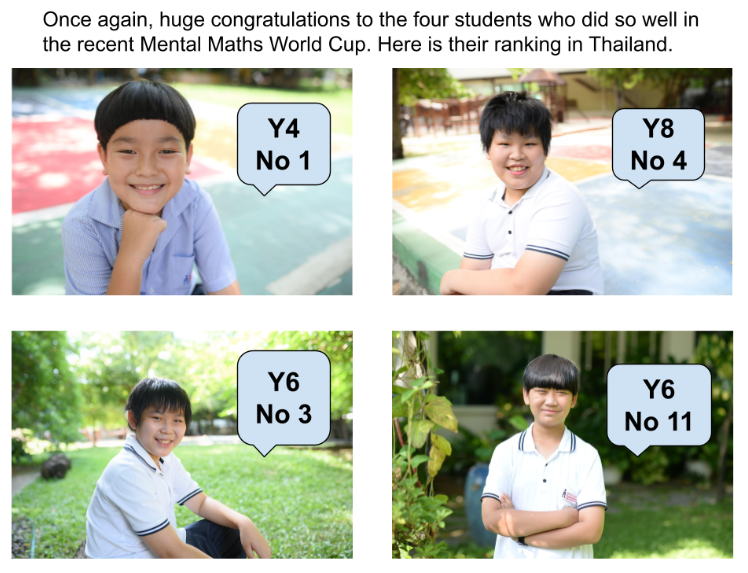 PARENT & CARER QUESTIONNAIRE JUNE 2022-2023 
Thank you to all the families who completed our survey and a summary of the results hhas been shared with you via email. Thank you. 

 We wish all the best to those students, teachers and TAs leaving Samakee this year; they have all made a fantastic contribution to our School in their time here. Thank you and Good Luck to Ms Apple who has been at the school for more than 12 years, Mr Sethi for 12 years, Ms Sonia for 6 years, Ms Kerrie for 5 years, Ms Oui for 9 years, Ms May for 6 years, Mr Ja and Mr Roland. We will miss you all! 

To everyone in our community, I wish you a relaxing and safe holiday, and I look forward to welcoming you back to school for the start of the next academic year on Thursday, the 18th of August.  

Kind regards,
Monica L Sudhirak
Head of School