Dear Samakee Community,
Our yearly Parent Welcome Evening held on Thursday, August 31st, proved to be a resounding success. I extend my gratitude to all parents and caregivers who joined the event for refreshments and a relaxed conversation. The atmosphere was truly exceptional.
The event offered a valuable chance to get to know your child's teachers, interact with fellow parents, tour the Inclusion Center, gain insights into your child's experiences in their new year group, and delve into the various learning spaces.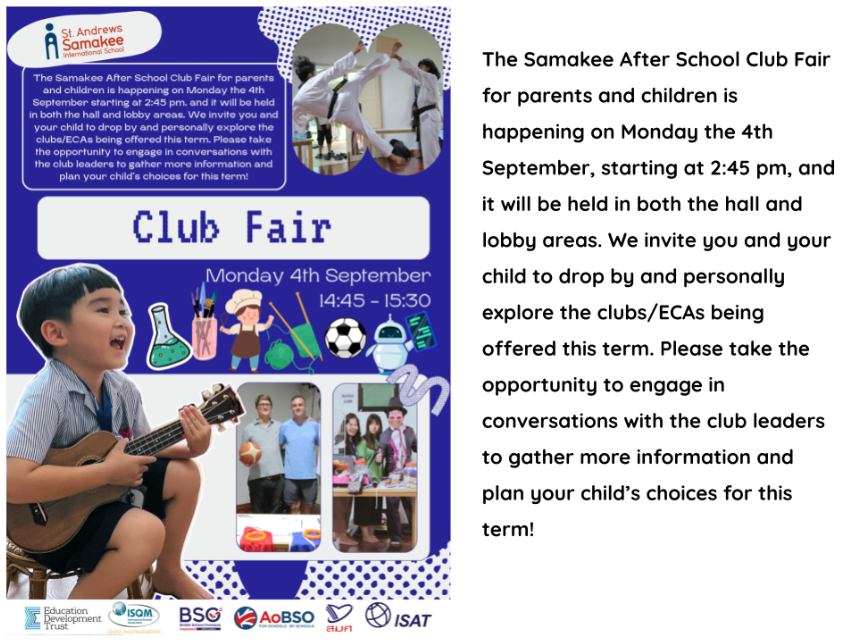 Here is the link: SAS_ECA Sign Up
TEACHING & LEARNING HIGHLIGHTS!
LIFE ON THE FARM!
Teaching our children about the natural world is an important part of our learning journey at St Andrews Samakee. Our Samakee Farmers were very happy to get back to their jobs on the Farm this week! 

YEAR 2 SELF PORTRAITS
Y2 thoroughly enjoyed creating self portraits using half photographs of themselves. The children carefully mirrored the other half of their faces to create some incredible artwork!
YEAR 4 SPANISH
Bienvenidos! Year 4 kicked off the year in Spanish with some revision of our basic questions and conversational skills. It was great to hear the kids remember our vocabulary and use fabulous pronunciation. Some of the kids were even intrepid enough to show off their skills in front of the class.
YEAR 3 SCIENCE
Our new Science Unit in Year 3 is rocks. We went around school looking for rocks to see what different kinds we could find! We learnt that rocks can be classified into igneous, sedimentary and metamorphic rocks based on how they look and how they were formed.
SPORTING KEY VALUES
Upper School students demonstrated British values in selecting the traditional game of Cricket. Some naturally took to the game for the first time whilst others consolidated their skills from previous years. There are some 'all-rounders' in the making with good batting, bowling and fielding shown.

ARTIST OF THE WEEK
A Year 9 student has been awarded our first artist of the week award. She takes away the trophy to keep as a reminder of her fabulous work.
Here is the link for the School Calendar – SAS_School Calendar 2023-2024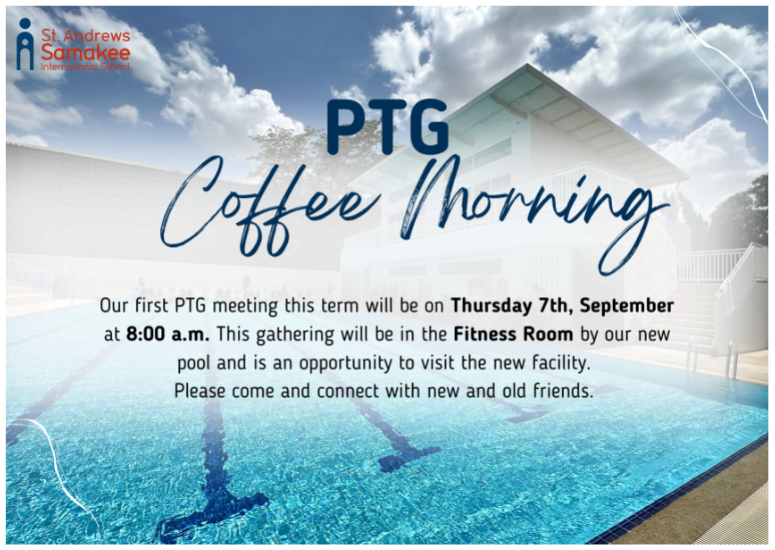 SAS LINE COMMUNICATION PLATFORM
LINE is a popular communication platform in Thailand and one that Samakee has been using for several years. We want all our families to use our SAS LINE account so that we can share significant school-wide updates with our school community.
Please scan the QR code or click on this link using the device you can access LINE @ SAS LINE. If you have any questions, don't hesitate to get in touch with us. 
IMPORTANT CONTACT INFORMATION
Absences from School:
If your child will be absent from school: please contact the school office, phone 0844278277 or email
Khun Amber – amber@standrews-samakee.com
Khun Beer – beer.p@standrews-samakee.com
Wishing you all a relaxing and enjoyable weekend!
Kind regards,
Monica L Sudhirak
Head of School