Dear Samakee Community, 

There has been a really festive mood in school this week as the children and their teachers participate in lots of Christmas and end of term activities. It has been a very challenging year for everyone, children, parents, and teachers, however, we look forward to returning to an even better Term 2!  

Before you set off to various holiday destinations, I know that you will join me in giving an extra special thank you to our school staff – teachers, teaching assistants, learning support assistants and office teams. Thanks to their hard work and dedication, this has been a very smooth and successful transition back to onsite teaching and learning. I would also like to thank parents for their support! And now, as we look forwards to the four week winter holiday, I hope everyone has a chance to relax, enjoy the break and visit some delightful holiday destinations in Thailand or abroad. 

REPORTS PUBLISHED TODAY! 
Today, Friday 10th December, Primary and Upper School end of term reports will be published on ISAMS and a link will be shared with you via email. 

However, we will temporarily withhold your child's December Report if your child's library books are outstanding and or your child's Term One School Fees have not been paid. As soon as this has been made right, we will publish your child's report on ISAMS. We appreciate your understanding.  

START AND END OF DAY NEXT TERM
As published in the school calendar, the first day of term 1, Monday 10th January, will be a half day and an INSET day for staff. There will also be some small changes to the start and end of the school day. Continuing a staggered start and dismissal time helps us to retain our 'Protective Bubbles' and we will review the situation regularly. Thank you for your understanding. 

TEACHING & LEARNING HIGHLIGHTS!
UPPER SCHOOL KEY VALUES
Upper School had their final Key Values session of 2021, on Friday afternoon. Mr. Sethi and Mr. Kieran have been running the Ultimate Werewolf game for the Year 8 & 9 bubble, and it's been so great to do it in person again! They are both looking forward to hosting games in the new year.   

 CHRISTMAS FUN IN RECEPTION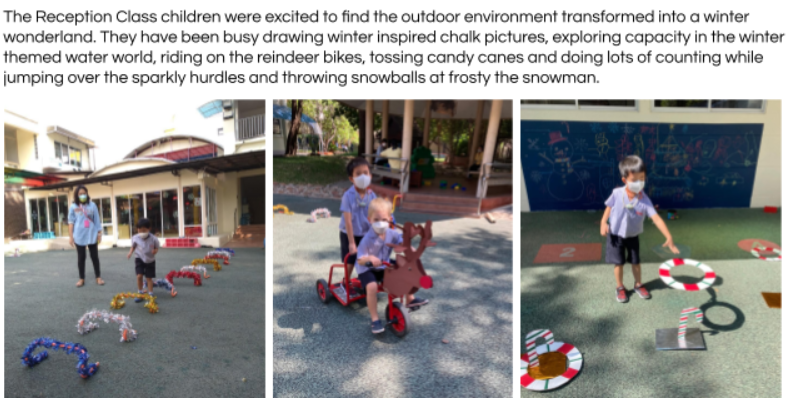 UPPER SCHOOL PLAY LIVE TABLE FOOTBALL!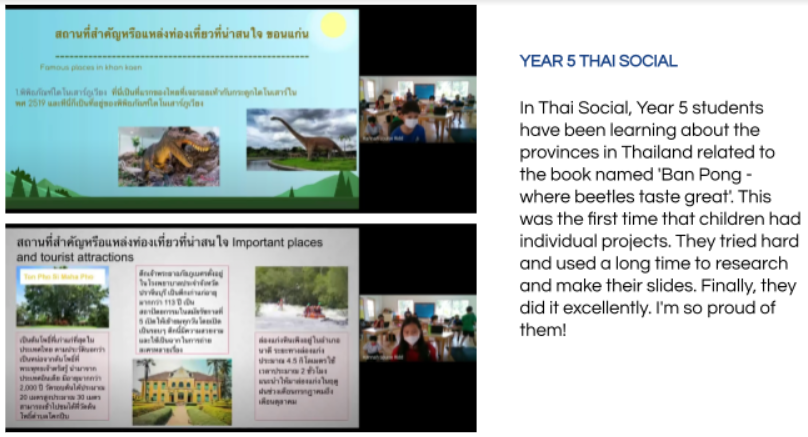 I wish our school community an enjoyable, relaxing and safe holiday, a lovely Christmas and a very Happy New Year!

 

Kind regards,
Monica L Sudhirak
Head of School