Dear Samakee Community, 

Thank you to everyone who attended our Open Day on Friday, 3rd February, prospective parents, guests and current parents; your participation was greatly appreciated.  

The children, teachers, and staff did a magnificent job participating in, organising and running this busy social and educational event. The children behaved impeccably despite the distraction of many unfamiliar observers in their midst and an entirely different schedule. Irrespective of the visitors, they pressed on with their learning as they rotated through more than fifty various activities, including Science, Maths, English, Computer Science, Geography, Spanish, Makerspace, Storytime Phonics, Swimming, Music, Play Based Learning, etc.; we are so proud of them! 

Our Year 9 Student Ambassadors must not be forgotten as they did an outstanding job escorting visitors around the school; their self-assurance and pride in their school was impressive and commented on appreciatively by many guests! Thank you!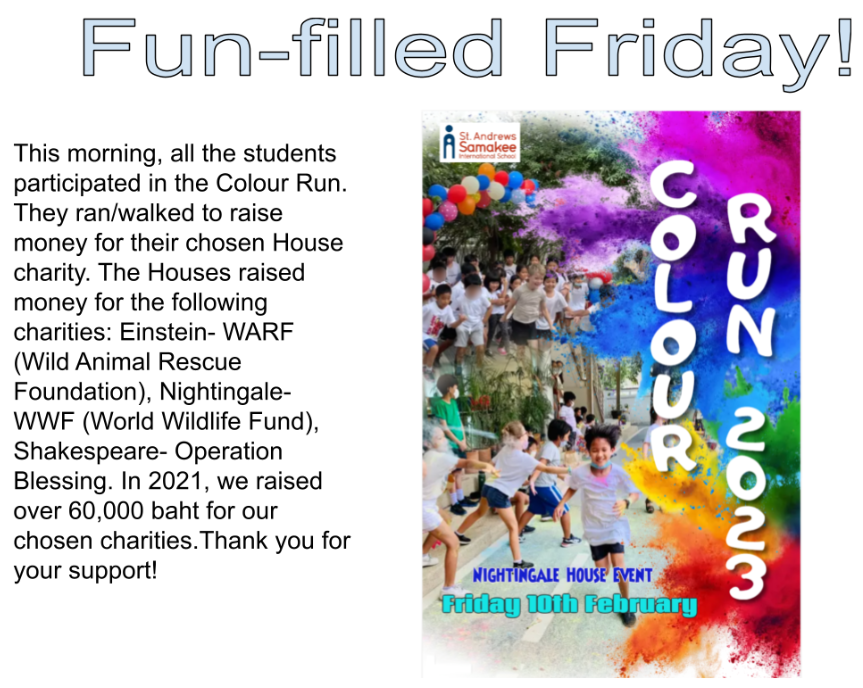 TEACHING & LEARNING HIGHLIGHTS!
BIRTHDAY OF THE TREES
SCIENCE INVESTIGATION
UPPER SCHOOL KEY VALUES
HISTORY DAY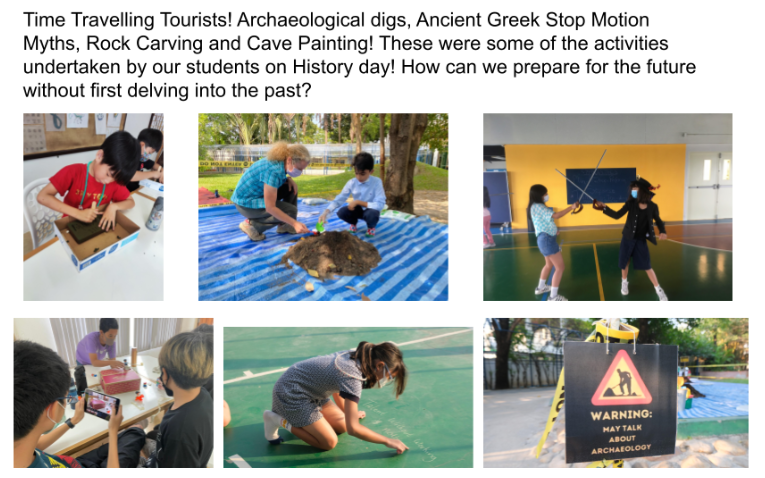 Half-term is here; I hope you all have a wonderful and restful week wherever you may go! We look forward to seeing the children back in School on Monday 20th, February. Kind regards,
Monica L Sudhirak
Head of School