Dear Samakee Community, 

Subject Teams are well established at Samakee, and it is their role to lead improvement and offer guidance to other teachers on their subject within our school. They make decisions related to their subject, whether maths, English, history, physical education or science. Our subject teams have been meeting regularly to review their subject and plan for some special events this term. The following tentative dates have been agreed upon.  

Special Events this Term
Monday 14th March – Pi Day
WB 28th March – Enterprise Week
Tuesday 5th April – Alms Giving Ceremony
WB 2nd May – Science Week
Book Week – dates to be confirmed
COVID 19 UPDATE WB 7th MARCH
Covid-19 has brought extraordinary challenges to every community worldwide, including Samakee! To help prevent the spread of Covid-19 and keep our small community as safe as possible, our response to Covid-19 has changed. Please see below an updated Covid-19 response for our school.  

THE CIRCUMSTANCES FOR CLOSING A 'BUBBLE' AT SAMAKEE
If there is an ATK positive case, the individual 'Bubble' will close for an initial three days and return to online learning. If the PCR test is positive, the 'Bubble' remains closed and continues with online learning for ten days.
As per Covid protocol, we count back to the last day of contact in school and add the government recommended three-day closure or ten days isolation. Three days for low-risk individuals and ten days for high-risk individuals.
Siblings of students in high-risk bubbles are considered to be low-risk individuals and will need to isolate for three calendar days.
MY CHILD TESTED POSITIVE FOR COVID-19: WHEN CAN THEY RETURN TO SCHOOL?
Students who have a positive real-time RT-PCR test can only return to school after ten days isolation with a medical certificate and permission from school.
Students who are ATK Positive without PCR confirmation from a hospital should self-isolate for fourteen days, regularly test with ATK tests, and return to school after fourteen days if they have had consistently negative ATK results.
If a student is ATK/PCR positive, their siblings are considered High-Risk.
MY CHILD IS CONSIDERED HIGH-RISK: WHEN CAN THEY RETURN TO SCHOOL?
High-Risk students must self-isolate for ten days, testing with ATK tests, and then return to school after ten days with only negative ATK Test results. 

WHAT IS A HIGH-RISK CONTACT?
A high-risk contact is someone in close contact with someone who had symptoms or tested positive for Covid-19. A person can transmit the virus two days before their first symptom starts or two to three days before their test date (if they have no symptoms) until their self-isolation period has ended.  Some examples of high-risk situations include:
Living in the same household
A playdate in a house where someone tests positive for Covid-19
Being within two meters of a person who has symptoms or tested positive for Covid-19
Please contact your child's Phase Leader if you have any questions about any of the information above. As a reminder, here is the link to the Google Form for ATK test results; please write the date and your child's name on the 'test device', take a photo and send it to school.  Test results should be sent on Sunday morning and Wednesday evening. Thank you! 

TEACHING & LEARNING HIGHLIGHTS! 
RECEPTION VOLCANIC ERUPTIONS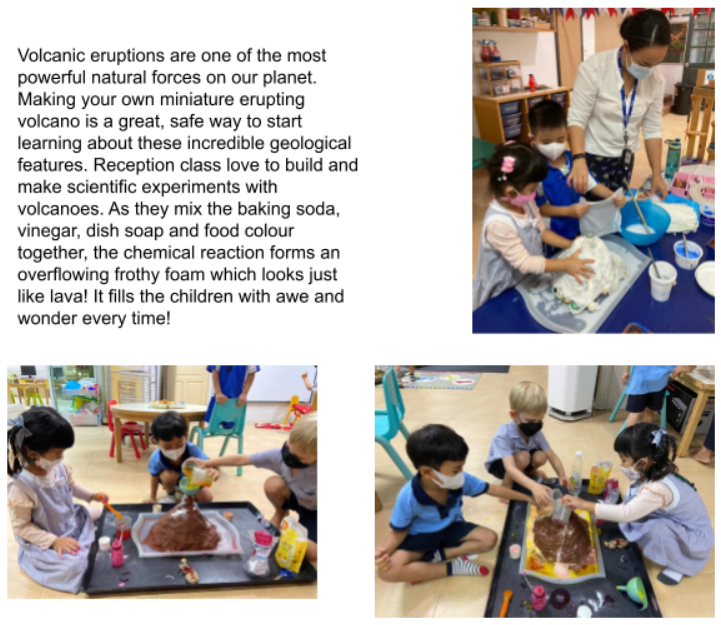 PANCAKE DAY – KS1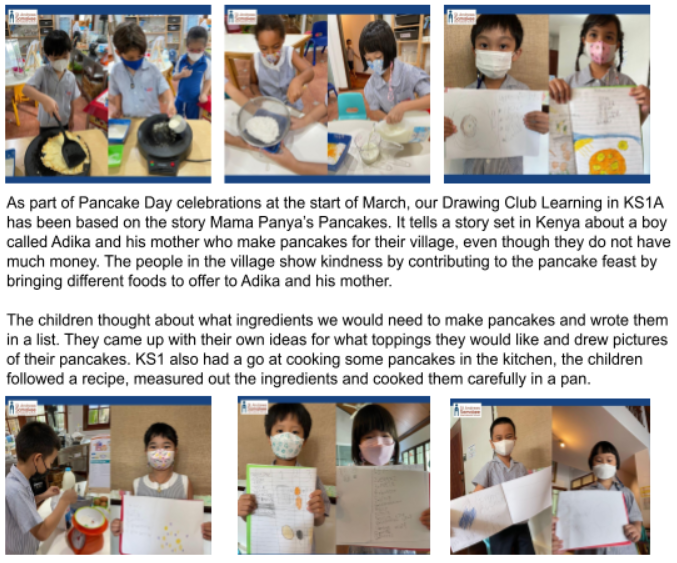 YEAR 5 – CARNAVAL
UPPER SCHOOL BOOKFLIX
YEAR 9 DESIGN LAB
HOUSE SOFTBALL TOURNAMENT
SAS LINE COMMUNICATION PLATFORM 
LINE is a popular communication platform in Thailand and one that Samakee has been using for several years. We want to reestablish our SAS LINE account for even more Samakee families and to use this to share significant school-wide updates with our school community.  Please scan the QR code or click on this link using the device you can access LINE @ SAS LINE. If you have any questions, don't hesitate to contact us.

Thank you. Thank you for your understanding and support in keeping our community safe and healthy, and we wish all our community a relaxing and enjoyable weekend. 

Kind regards,
Monica L Sudhirak
Head of School