Dear Samakee Community,
As the school year comes to a close in June, it is time to think about transitioning to the next class and for some a new school and new country. On Thursday, May 25th all children will participate in a Transition Day.  The morning will consist of visiting their new classroom, meeting their new teachers and learning about some of the changes that will take place next year. Children leaving the school will be involved in RAFT; this sensitively managed event focusing on Reconciliation, Affirmation, Farewell and Thinking Ahead helps leavers prepare for their transition and a new beginning wherever that may be. 
We have had a busy week of assessments in KS2 and KS3 (Years 3-9), and the results of these standardised assessments will be shared with you at the end of the term along with Final School Reports. As teachers are busy writing student reports, please note that Final School Reports will not be released on Parent Portal in the last week of the term until all library books are returned to the school library, and all outstanding fees are paid. Thank you for your understanding.
SCHOOL PHOTO DAYS
Next week, on Monday 15th and Tuesday 16th, we will have two School Photo Days. Please make sure that your child comes to school on Monday and Tuesday wearing their school uniform so that they can join the class photo. Children may change into PE or Farm uniforms at school. Thank you.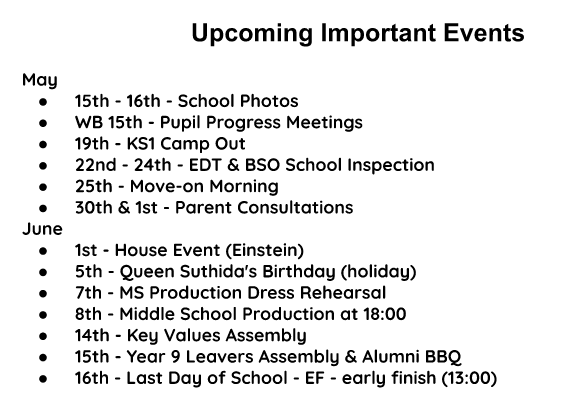 TEACHING & LEARNING HIGHLIGHTS!
INTERNATIONAL DAY 2023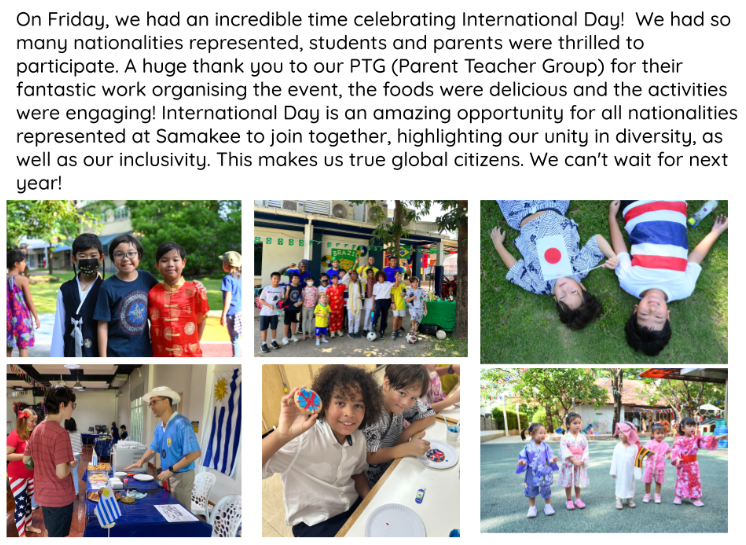 DATA AND STATISTICS IN MATHS
SUDOKU
YEARS 1-3 MOCK ELECTIONS
Here is the link for next year's School Calendar – SAS_School Calendar 2023-2024
I hope that you and your family have a relaxing weekend. Kind regards,
Monica L Sudhirak
Head of School