This week, has been a very positive start to term 2 and we give a big welcome to the new students who have joined us at Samakee. We look forward to many exciting events this term starting with Chinese New Year on Friday 20th – families are welcome to join us!   

ECAs will start on January 23rd and registration will begin at 16:00 on Monday 16th January.

SAMAKEE ASSIGNED CONSULTANT VISIT REPORT
At the end of November, we had a very positive two days working with our Educational Advisor, Pauline Barker, and for those of you who may not have had a chance to read it, here is the Firefly link to the final Report.  

Samakee AC Visit Report November 2022 

SAMAKEE 25-METRE POOL
Construction of our new 25-metre pool has begun, the land has been cleared, workmen have moved in and next week piling will begin. 
TEACHING & LEARNING
HIGHLIGHTS!
FESTIVALS!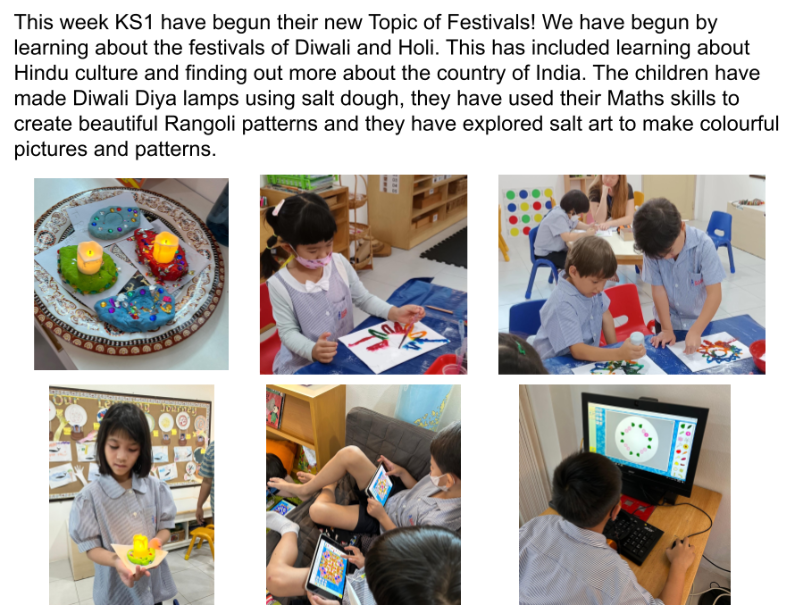 WELCOME BACK TO TERM 2!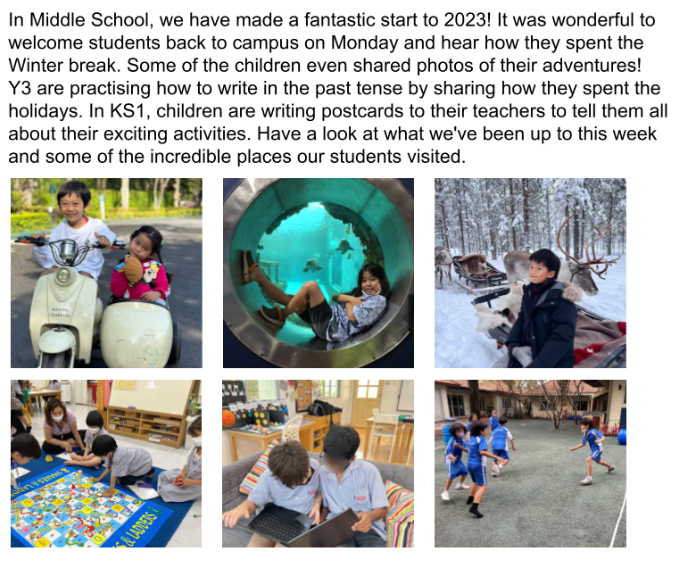 GOALS AND ASPIRATIONS FOR 2223!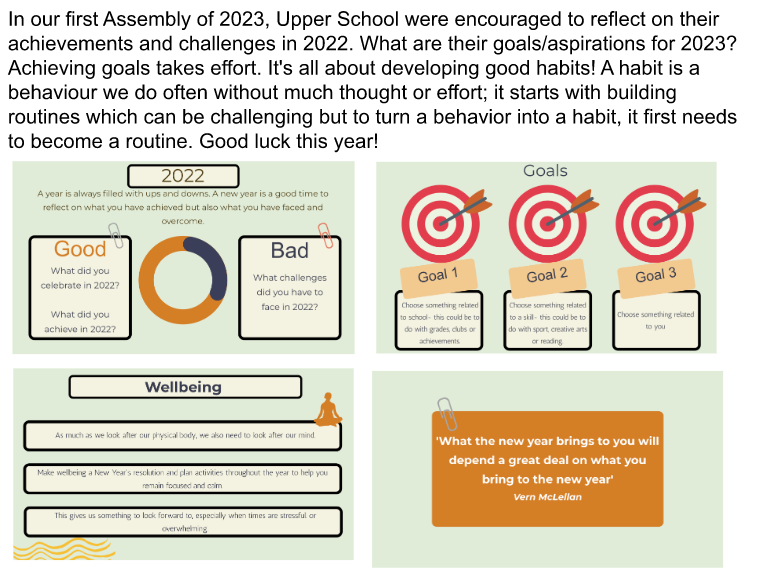 ONE-STOP PARENT WORKSHOP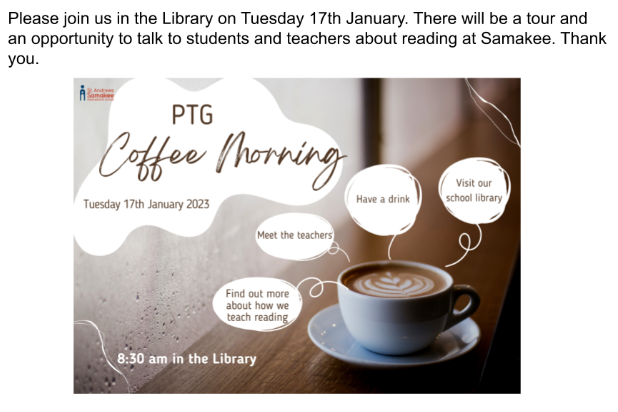 Movie Night 2023!
Movie Night is a much-loved family event organised by parent volunteers and I would like to thank the parents who volunteered to get involved on Tuesday and are already busy planning this event. There will be a second Movie Night planning meeting on Tuesday 17th at 9:15 am in the library. If you would like to help, please come and join us!  Movie Night takes place on January 27th 2023 from 5:30 pm. 

I wish our school community a relaxing weekend. 

Kind regards,
Monica L Sudhirak
Head of School