Dear Samakee Community, 
I trust this newsletter finds you well and refreshed after the long summer holiday. As we begin a new school year, it brings me great joy to welcome all our students back to school. I hope you all had the chance to enjoy a refreshing break filled with quality time spent with family and friends.  
Joyful voices filled the air as we welcomed the children back this week and it was delightful to see and hear the excitement as they reconnected with friends and teachers. For both our twenty-three new students embarking on this journey and our returning students, the transition has been seamless. This positive atmosphere signifies the strong sense of community that defines Samakee and is a reminder that our school isn't just a place of education but also a place where relationships are nurtured, memories are created, and growth is fostered. 
Here's to an exciting year of exploration, discovery, and growth!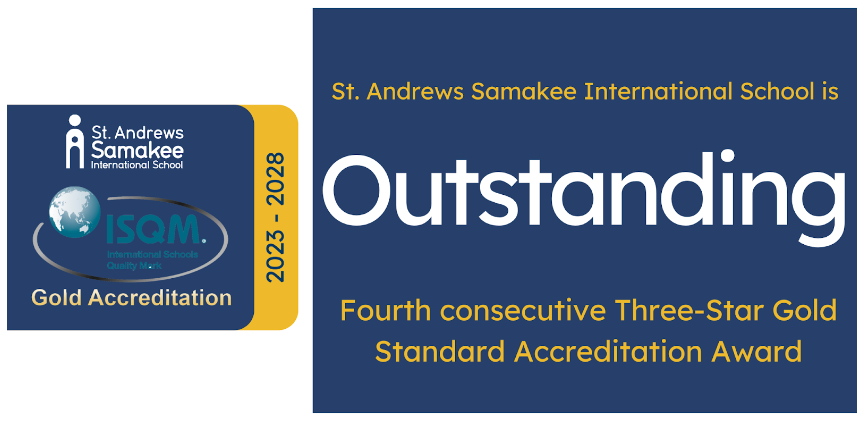 Samakee has been awarded the Three-Star Gold accreditation Outstanding award for the fourth consecutive time.
So, what does it mean to be 'EDT and BSO outstanding' and why is it important for our school? In brief, it means that Samakee has been judged as providing an exceptional level of care and education. This includes factors such as the quality of teaching, the learning environment, and the overall management of our school. 
Congratulations goes to the entire Samakee school community for their hard work, dedication, and commitment – it is a remarkable accomplishment and we are very proud indeed!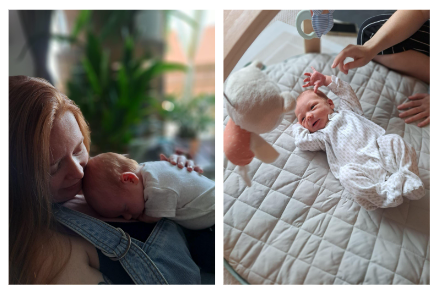 WELCOME JAGO I would like to take this opportunity to send our warm congratulations to Alyssa and Dylan. Alyssa gave birth to a beautiful little boy this summer – Jago. Mother and son are well, and Alyssa will return to teaching at Samakee after the Songkran Break and we welcome Josey Mendez as our new Year 2 Teacher.
THE NEW SAMAKEE POOL
Unfortunately, there has been some delay over the summer with the construction of our two new playing fields and we are doing our utmost to speed up completion.
NEW TEACHERS
Our six new teachers have arrived safely and are settling into school life and their new adventure in Thailand. They are eager to get to know both the children and their parents and they are:
Josey Mendez – Year 2 Class Teacher
Simon Neesam – Computer Science Teacher and US Einstein Tutor
Sophie Sinclair – US Maths Teacher
Sally Neesam – Art, Design and Technology Teacher
Najwa Bowman – Special Needs Specialist Teacher
Dominic Manzano – Lifeguard and PE Assistant
We are enthusiastic about collaborating with our new team members and helping them adjust to our school, knowing that you will all extend a warm and welcoming atmosphere.
HERE IS OUR STAFFING STRUCTURE FOR THIS ACADEMIC YEAR.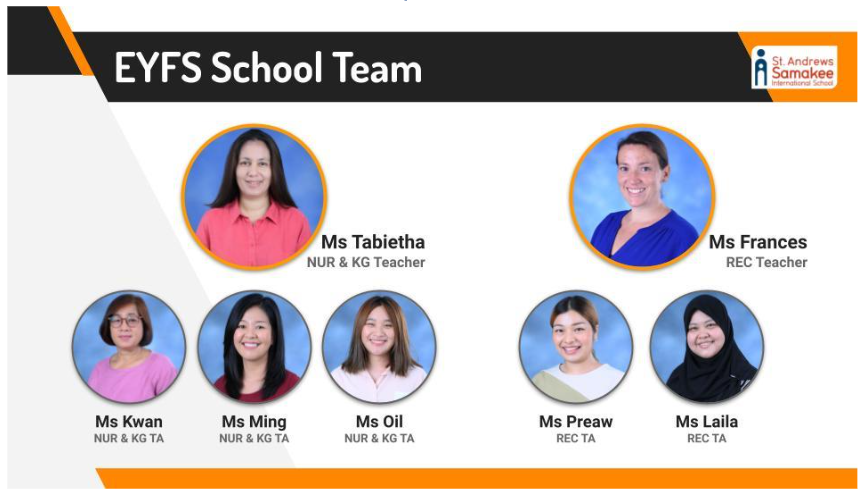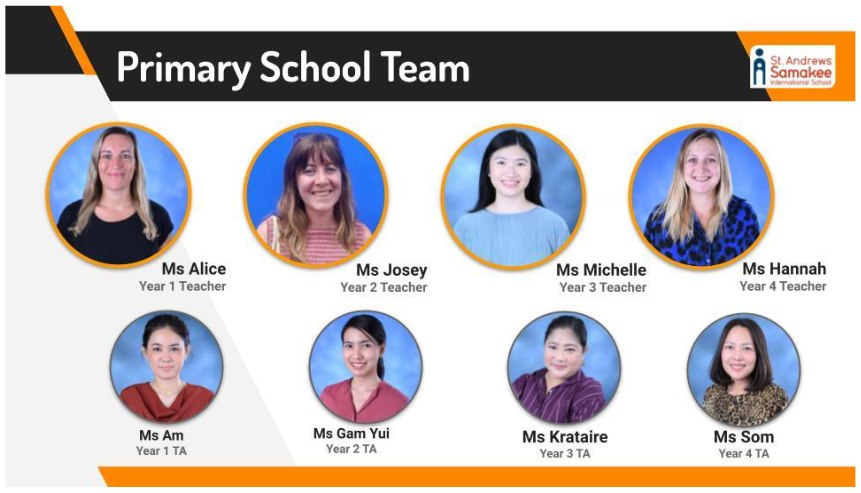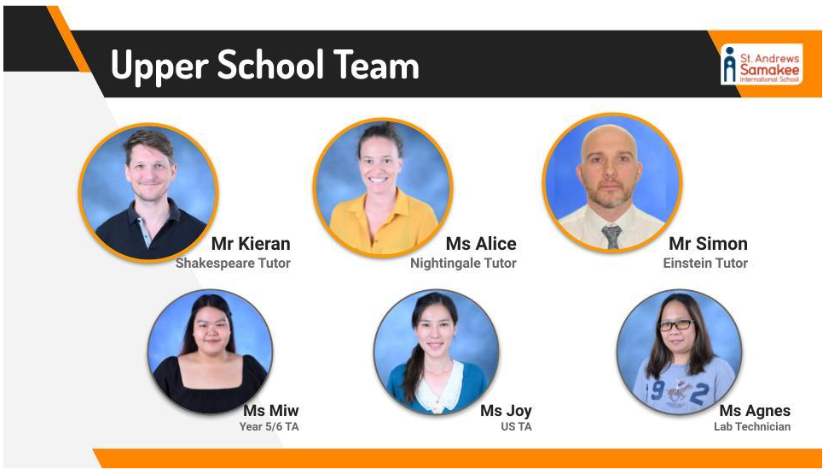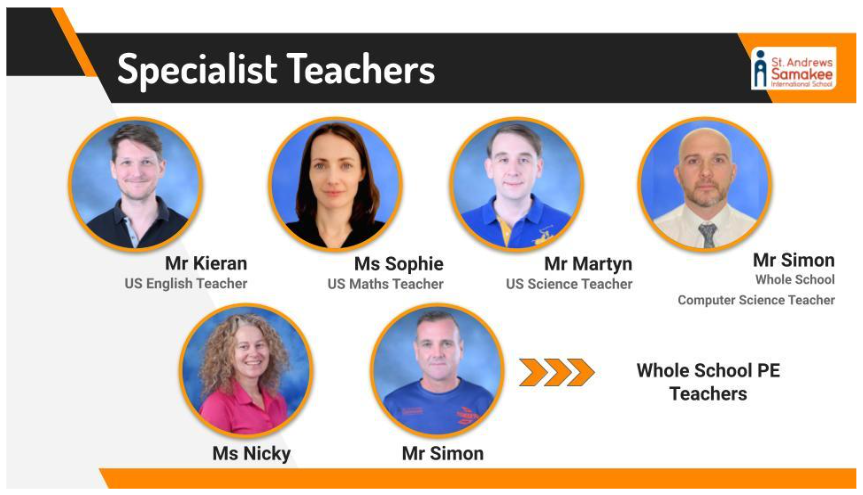 Here is the link for the School Calendar – SAS_School Calendar 2023-2024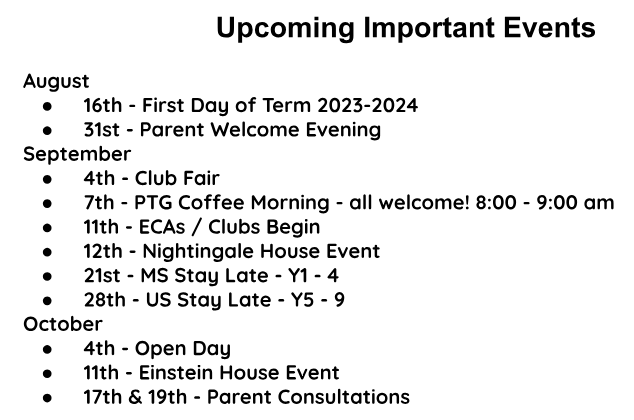 We are looking forward to another great year at Samakee. Thank you for your ongoing support as we continue to do our utmost to provide the best possible education for the children. Wishing you all a relaxing and enjoyable weekend! Kind regards,
Monica L Sudhirak
Head of School