Dear Samakee Community, 

It is delightful to welcome the children back to school this week following the long holiday, and I hope that you have had the opportunity to rest, relax, recharge and spend time with family and friends over the summer. This week, it was good to hear the children's excited voices as they once again engaged with their friends, teachers and face-to-face learning at school. New students joining us this week and old students returning have settled quickly, and it is lovely to see the welcome new and old friends have received.   

 Thank you to everyone, parents and children, for sharing your ATK results this week; it is very pleasing to see parents and carers back in school after all this time. We shall continue to work hard and be vigilant to keep our school community safe with as little COVID infection as possible, and I will continue to provide weekly updates on the COVID situation and any updated safety protocols advised by government agencies. The best way to keep COVID out of our school is for everyone to stay home when sick. Please complete a daily health check with your child and keep them home if they are unwell.  

Please note that the School will no longer provide online learning for students who are in isolation. 

Here is the link to the Google Form for ATK test results; please write the date and your names, yours and your child's on the 'test device', take a photo and send it to school.  Families should send test results on Sunday morning. 

NEW SAMAKEE STAFFI
would like to warmly welcome the new teachers to our school this term. We are so excited to have them join our community and hope they will be very happy. Although our community of teachers may undergo a change, our mission statement always remains the same PO-M&O-7 Mission Statement . Our new staff are: 
Ploy (Kochicha Sujarit) – EYFS Thai Teacher
Liala (Anusara Lamor) – Teacher Assistant Reception
Michelle Kwok – Year 1 Class Teacher
Dontra Kunkhetpai – Music Teacher – Y4-9
SAS EVENTS CALENDAR 2022-2023
The academic year 2022-2023 is already promising to be an extraordinarily wonderful year, with restrictions lifted and everything fully open for the first time in a very long time. If you have not done so, please check out our SAS Event Calendar to see all the exciting experiences we have planned for this year! 
DROP-OFF AND PICK-UP ROUTINES 
Yesterday and today, school staff have been actively monitoring the drop-off and pick-up routines to identify problems and to try and find solutions to these problems. Our aim is to ensure parents and drivers put student and staff safety first when driving near the school. 

Parents are expected to observe the following guidelines:
Be aware of students and staff members who are on or near the rainbow crossing area at all times.
Park your car in the car parking areas and not in front of the school.
Please respect our neighbours and refrain from blocking their driveways.
Rules on SAS Identity Cards
Upon enrolment at Samakee, each student and their parents are issued photo identity cards which are valid for his/her period of study at the school.
Students and parents are responsible for using their Identity Card to enter the school via the turnstiles.
Identity Cards are not transferable to any other person.
Identity Cards must be presented for identification purposes at the request of a staff member at the school.
Here is the link to this year's calendar. School Calendar 2022-2023
A SECOND SWIMMING POOL FOR SAMAKEE 
Last term, I was delighted to inform you that we acquired the long strip of land adjacent to the school, increasing our small school's physical environment by 27%. This plot of land allows our school to expand its facilities and programmes to benefit our students and staff.  

Over the summer holiday and in meetings with the school board, we have moved forward with our plans to develop this newly acquired land. We plan to build a 25m, 6-lane swimming pool that will allow the school to run swimming lessons on-site during the school day and clubs before and after school. The project will include changing rooms, a large classroom with a viewing deck, and an adjacent sports/games field. Construction will start in October and will take approximately six months.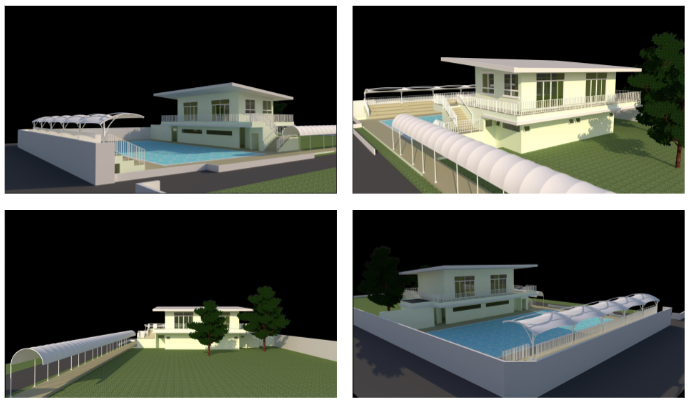 OUR LIBRARY HAS MOVED!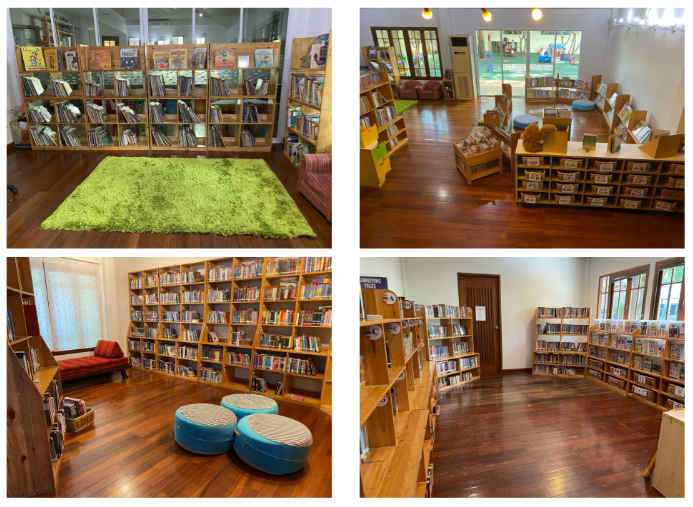 Our school library has many wonderful new and well-loved books, making responsible book care an important part of our library's ongoing success. At Samakee, we believe that you must read to succeed. All children need to read or be read to daily along with visiting the library regularly and local bookshops whenever possible. Our children learn very quickly how to Borrow, Return and Reshelf books independently.

Our children must abide by our Book Care Rules as they become proficient in using the Samakee Library. Please read and discuss our expectations below with your child. Borrowing Books at School:
Children are allowed to check out up to eight books each week.
Children must bring their library bag to the library when borrowing or returning books.
Books must be returned after one week. Books can be returned on your child's weekly Library Day, before or after school or at playtimes.
Our librarian processes all returned books by scanning the barcode inside. If the librarian or a teacher is unavailable, the books should be put in the box labelled RETURN THE BOOKS HERE.
No other books may be borrowed if your child has any late books.
If a book is lost or damaged, the child must pay a minimum of 500 Baht to replace it. A full refund will be given if a lost book is found within the term the book was lost.
From Year 1 onwards, the class teacher tells the children which Colour Band to choose from. Children select their Colour Banded Reading Books from the library and are encouraged to change their books regularly throughout the week. Parents with younger children in the early years or KS1 are urged to help their child with this routine, if possible.
Please take some time to discuss the books you want your child to read. They need to know your expectations. Thank you. 

We look forward to another exciting year of wonderful achievements at Samakee! 

Kind regards,
Monica L Sudhirak
Head of School