Dear Samakee Community, 

It has been a busy and exciting week. As we continued to talk about fire safety, a fire engine came to school with all its equipment, and the firemen talked with the children in EYFS and KS1 about fire safety and demonstrated how to put out a fire. The firemen also bought firemen's uniforms for the children to wear when they squirted water from the big hose – a very exciting experience!

Middle School held their first SMARTS Showcase, with some excellent work to be seen!

This week, we welcomed two trainee teachers from Chulalongkorn University to complete their teaching practice in EYFS for six months. In Term 2 2023, we will also welcome two second-year students from the NHL Stenden University (ITEps) who will join Samakee for their twelve-week Teaching Practice. They are keen to experience Thai culture and the environment of an international school.  

The PTG Coffee Morning and AGM have been rescheduled to Tuesday 25th, October, at 8:30 am in the Music Room, and I hope to see you there.
OCTOBER PARENT CONSULTATIONS
We look forward to discussing your child's progress at Parent Consultations next week on Tuesday, 25th October and Thursday, 27th October. There is an optional face-to-face or virtual meeting after school, and parents may attend either a face-to-face or a virtual meeting. The school day will continue as usual for students at 14:30, but there will be no ECAs after school on these two days – these clubs will be made up later in the term.  

Face-to-face Meetings – On Tuesday, 25th, the meetings will occur at school between 14:40 and 18:20.
EYFS and Primary meetings with class teachers will take place in classrooms at 20-minute intervals, except in Year 3, which will be at 15-minute intervals. Primary and EYFS parents wanting to meet specialist teachers can drop into the hall.
Upper School meetings will be drop-in sessions for parents. Core subject teachers will meet US parents in the Music Room, and foundation subject teachers will meet parents in the hall.
Virtual Meetings – On Thursday, 27th, sessions will occur virtually from 15:40 to 19:00.
TEACHING & LEARNING HIGHLIGHTS!
ARCTIC AND ANTARCTIC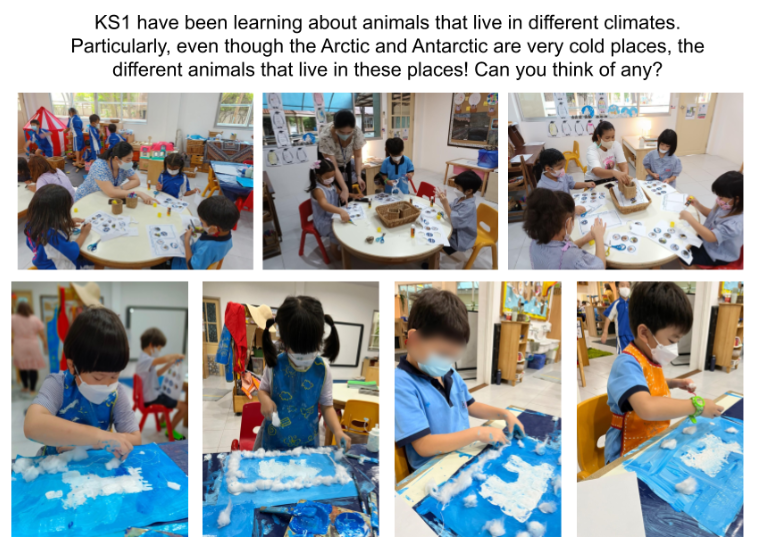 SHAKESPEARE SPELLING BEE
RECORDER ENSEMBLE
BUCKET TOWERS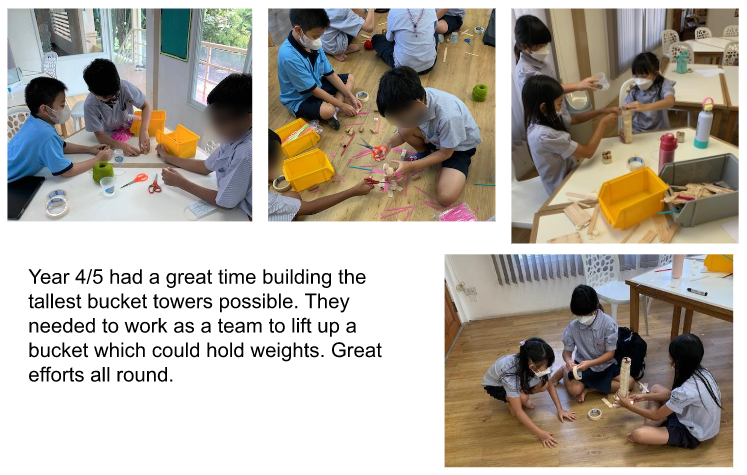 US OUTDOOR DETECTIVE GAME
SAS LINE COMMUNICATION PLATFORM
LINE is a popular communication platform in Thailand and one that Samakee has been using for several years. We want to reestablish our SAS LINE account for even more Samakee families and to use this to share significant school-wide updates with our school community.  Please scan the QR code or click on this link using the device you can access LINE @ SAS LINE. If you have any questions, don't hesitate to get in touch with us.   

COVID CASESAt the beginning of the week, and immediately after half-term, three staff members tested positive for Covid, and this morning, a student in KS1 tested positive for Covid. 

SCHOOL CLOSED ON 24TH OCTOBER
IMPORTANT REMINDER: The school will be closed for students on Monday, 24th October and staff will participate in an Inservice Training Day.

Thank you. I hope you have a relaxing long weekend, and we look forward to talking with you next week at the PTG coffee morning and during Parent Consultations. 

Kind regards,
Monica L Sudhirak
Head of School