Dear Samakee Community, 

I am delighted to inform you that we have acquired the long strip of land adjacent to the school, increasing our small school's physical environment by 27%. This plot of land provides room for our school to expand its facilities and programmes to benefit our students and staff. We look forward to deciding how the newly acquired land can help us develop and support our school community's outstanding academic and extracurricular activities.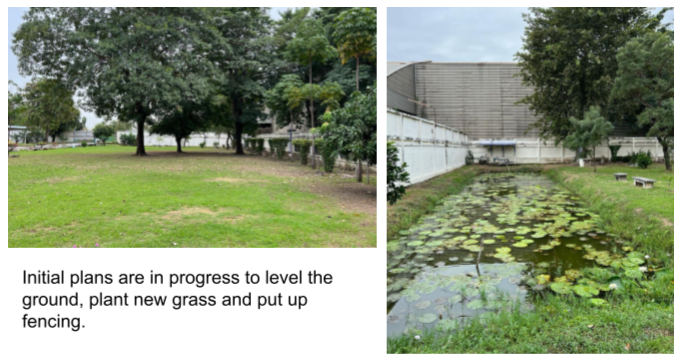 HAPPY EARTH DAY!

Did you know that we have generated over 150,000 – 200,000 kgs of plastic waste here in Thailand just from doing COVID tests? Imagine how much plastic waste will be generated by each country worldwide by testing people! 

PPB is a project trying to boost plastic recycling in Thailand by providing tools and education to people from Bangkok. To try and save some of this plastic, Precious Plastic BKK will start accepting used ATK tests (ONLY negative results!).

They will take this plastic to make a special line of products. There will be a box by the front gate to drop off the cassettes. Thank you very much for helping us in our mission to recycle even more plastic waste, and Happy Earth Day!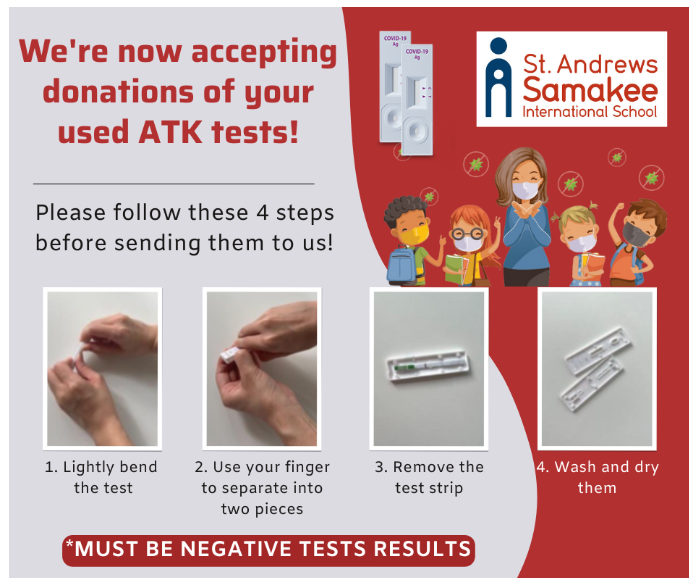 COVID 19 UPDATE WB 28th MARCH 

Here is the link to the Google Form for ATK test results; please write the date and your child's name on the 'test device', take a photo and send it to school.  Families should send test results on Sunday morning and Wednesday evening. Thank you. 

TEACHING & LEARNING HIGHLIGHTS! 
BLOCK PLAY IN NURSERY & KINDERGARTEN 
ALL YOU NEED IS MUD!
KS1 THAI SOCIAL & CULTURE
MEET THE STUDENT COUNCIL
YEAR 6 MUSIC
RAMP INVESTIGATION
We wish all our community a relaxing and enjoyable weekend! Kind regards,
Monica L Sudhirak
Head of School