Dear Samakee Community, 

Another busy week has flown by, and it is particularly pleasing to bring school trips back into our programme after such a long interruption. This week has seen Upper School participate in the 'GoSnoops's Outdoor Detective Game'; next week, it will be the turn of Middle School to visit 'Harborland'. 

FLU VACCINATIONS
Nonthavej Hospital has offered Influenza Vaccines 2022 for ฿650 per dose for our students, family members and staff. If you would like your child or a family member to be vaccinated, please complete the Google form link here: SAS_Flu shot 2022

The hospital nurses will come to school on Friday, 30th September, to provide this service. Vaccinations will not take place without parental permission. Thank you. 

PARENT CONSULTATIONS
Parent Consultations occur each year in October, March and May and inform you of your child's progress. Parents in EYFS and Middle School receive an appointment form via email, organised by the office, and are requested to book a twenty-minute block to meet with the class teacher within the times available. Additional blocks are also available to meet with Subject Teachers. Parent Consultations for Upper School are NOT pre-booked; instead, parents/carers queue to meet each teacher in the school hall. Full details of the organisation of Parent Consultations this year will be available closer to the dates indicated below. 
If you have concerns about your child's progress or behaviour, or you just want to have a general discussion with your child's teacher about your child, please do not wait for a consultation but instead speak with a Phase Leader or the Headteacher so that a special parent meeting can be arranged. Thank you. 

We will hold a Coffee Morning on Tuesday 4th, October, at 8:30 am, followed by a PTG AGM. We hope to see you there! 

TEACHING & LEARNING HIGHLIGHTS!
EYFS!
THE 7 DIFFERENT COLOURS OF THE RAINBOW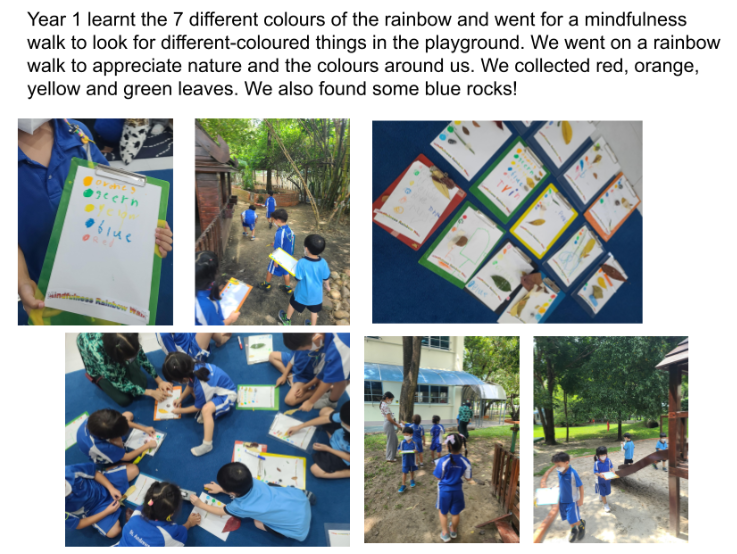 MAKERSPACE
CROSS-CURRICULAR STUDIES
FIRE SAFETY DRILL
We practised our emergency evacuation procedures on Wednesday with all the children and staff.
Children and staff exited the building as quickly as possible when they heard the alarm and remained calm and quiet.
They lined up at the two assembly points, see below, and listened while their teachers checked the attendance registers.
Children and staff in specialist lessons assembled at the closest assembly point.
The headteacher informed everyone when it was safe to re-enter the buildings.
Next week there will be a second fire drill to ensure the evacuation procedure is satisfactory and all children and staff know what is expected.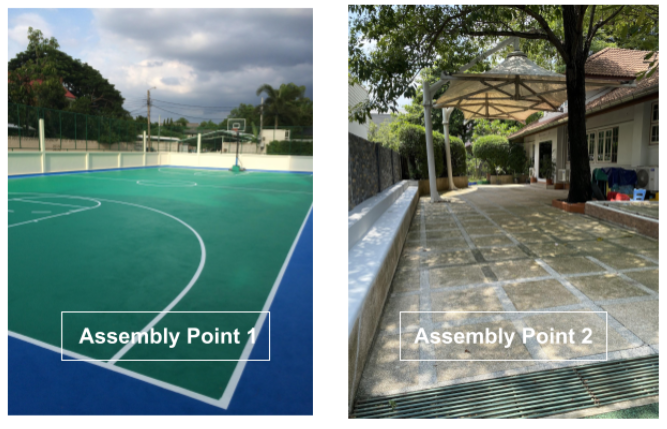 CAPITAL BONDS
Samakee will bring back Capital Bonds this year for interested families on the terms as summarised below. The terms of the bonds are as follows:
The amount of each bond is Baht 500,000.
Each bond entitles the holder to a discount each term of Baht 15,000. This amount is equal to a return of 6% per annum.
The bond will be repaid in full when either:
The student leaves the school.
The holder gives one term's notice to request repayment.
At the expiry of 5 years.
Parents may subscribe for one or more bonds or none at all; investing in a bond is not required. 

If you are interested in investing in one or more bonds, please complete the form on this link: Capital Bond Form  

To be entitled to the discount for Term 1 of the 2022/23 academic year, the bond should be purchased before the end of September. The school shall issue a credit note for the discount and give a cash refund where the fees have already been paid in full.  

Please contact Khun Joice in the school Finance Office if you require more information or clarification – joice.h@standrews-samakee.com
SAS LINE COMMUNICATION PLATFORM
LINE is a popular communication platform in Thailand and one that Samakee has been using for several years. We want to reestablish our SAS LINE account for even more Samakee families and to use this to share significant school-wide updates with our school community.  Please scan the QR code or click on this link using the device you can access LINE @ SAS LINE. If you have any questions, don't hesitate to get in touch with us.  

I hope you have a lovely weekend. 

Kind regards,
Monica L Sudhirak
Head of School