Dear Samakee Community, 

Welcome back to school;  it was fantastic to see the children eagerly returning to school on Monday and chatting happily with friends and teachers.  

WELCOME MILA KOA BARR
Many congratulations to Bridget and Gerard this week on the birth of a beautiful baby daughter; Mila Koa Barr, born on Monday 21st February and weighing 7lbs 4ozs. The family are now safely home and adjusting well to the new parenting life. 

SAMAKEE REPORT SCHEDULE 2021-2022
In light of unavoidable changes to the school calendar this academic year, our Reporting Schedule for our Primary School (KS1 and KS2) has been reviewed and adjusted.  Reports usually published in March will now be published in June to meet our children's needs best and give the children more face-to-face teaching and learning time at at school. The reporting period for EYFS and Upper School remains the same. Please see publishing details below. 

June WB 20th:
KS1 & Year 3-5: Full Academic Report.
June WB 27th:
KS1 & Year 3-5: End of year full attainment and progress results with Growth Mindset Continuum.
Upper School: End of year full attainment and progress reports. Phase leader report & Growth Mindset Continuum.
COVID 19 UPDATE WB 21ST FEBRUARY
Thank you to everyone undertaking their ATK testing during the break and following all the protocols reporting results shared via email. We all must remain vigilant in keeping our school community as COVID free as possible, especially with the highly contagious Omicron variant making its way through various Nonthaburi and Bangkok communities. 
Following an ATK test on Wednesday this week, a parent reported a positive ATK test in our KS1 class and it was necessary to close the KS1 'Bubble'. This positive test result has now been confirmed with a PCR test.
Today, a second positive ATK test has been reported in KS1 and we wait for the PCR result.
In summary, if the second KS1 student's PCR test result is:
POSITIVE, the KS1 'Bubble' will continue online learning next week and return to school on Monday, 7th March. . As per Covid protocol, we counted back to the last day of contact in school, which was Wednesday 23rd February and added the government recommended ten days of isolation.
NEGATIVE, the KS1 'Bubble' will resume face-to-face learning on Thursday, 3rd March
We wish the two children a quick recovery. 

SAS LINE COMMUNICATION PLATFORM
LINE is a popular communication platform in Thailand and one that Samakee has been using for several years. We want to reestablish our SAS LINE account for even more Samakee families and to use this to share significant school-wide updates with our school community.  Please scan the QR code or click on this link using the device you can access LINE @ SAS LINE. If you have any questions, don't hesitate to get in touch with us. Thank you.  

TEACHING & LEARNING HIGHLIGHTS!
EYFS PAINTING STATION
STEM – BUILDING BRIDGES IN RECEPTION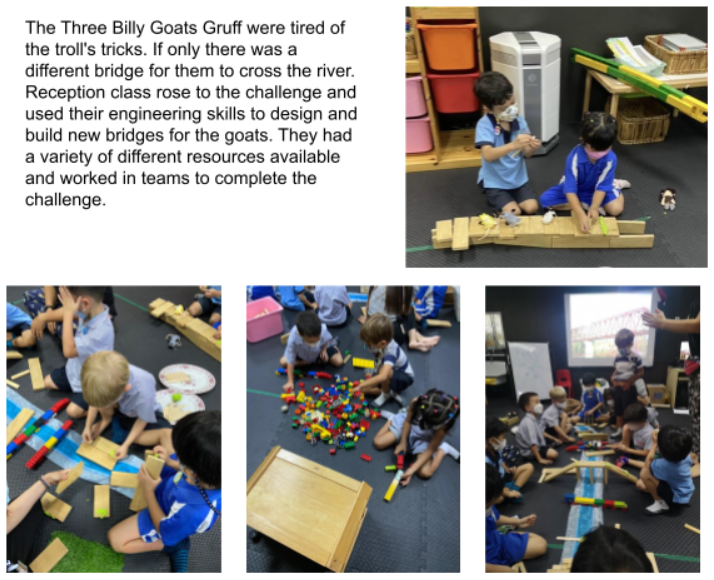 OLIVER'S VEGETABLES
READING IN YEAR 5
THAI MUSIC – YEAR 7
PE YEAR 6
 We wish all our community a relaxing and enjoyable weekend. 

Kind regards,
Monica L Sudhirak
Head of School