Dear Samakee Community, 

The Nightingale Colour Run, just before the half-term break, was a great way of raising money for charitable causes chosen by the children. The morning involved children and teachers running a predetermined distance, with friends and teachers throwing colours at them as they passed. In addition to helping raise money for noble causes, the colour run fundraiser also ensured that the children had a great deal of fun, as you can see in these happy smiling photos! The children raised a total of BHT53,664 – a fantastic sum! Shakespeare – BHT19,883, Nightingale BHT11,785 and Einstein BHT21,996 and the money raised has been sent to the three local charities. Thank you for your support!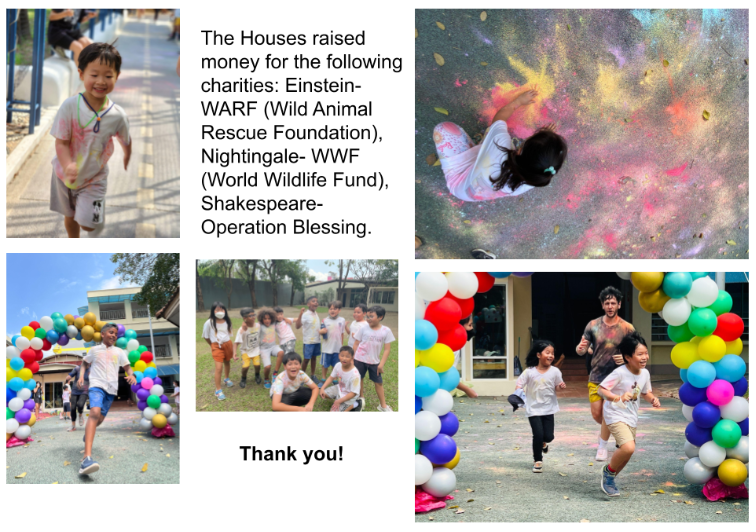 Our next House Event will be led by Shakespeare on April 25th – we can't wait!
RESIDENTIALS
Now that the restrictions created by Covid have been lifted, we can take full advantage of our local environment and organise a wide range of interesting, adventurous and informative trips. These excursions enrich the curriculum and make meaningful links with the learning in our school. On Monday, our Upper School students will be headed to Chiang Rai to spend an exciting week at the Maekok River Outdoor Education Centre; and in March, Year 3 will be headed to Ayutthaya. 

TEACHING & LEARNING HIGHLIGHTS!
THE SCHOOL FARM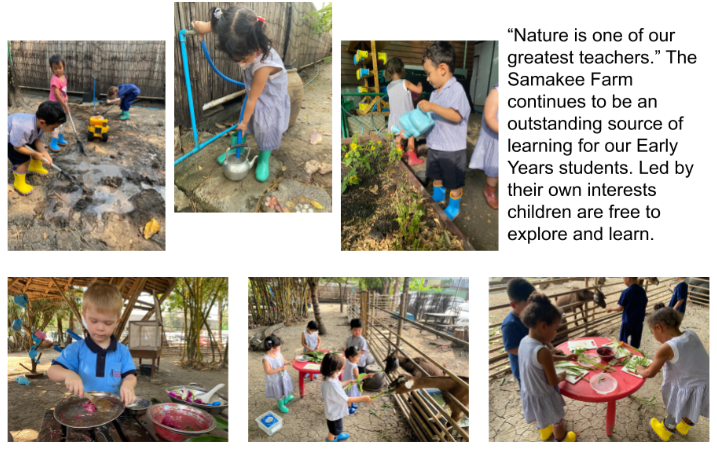 OBSERVATIONAL DRAWINGS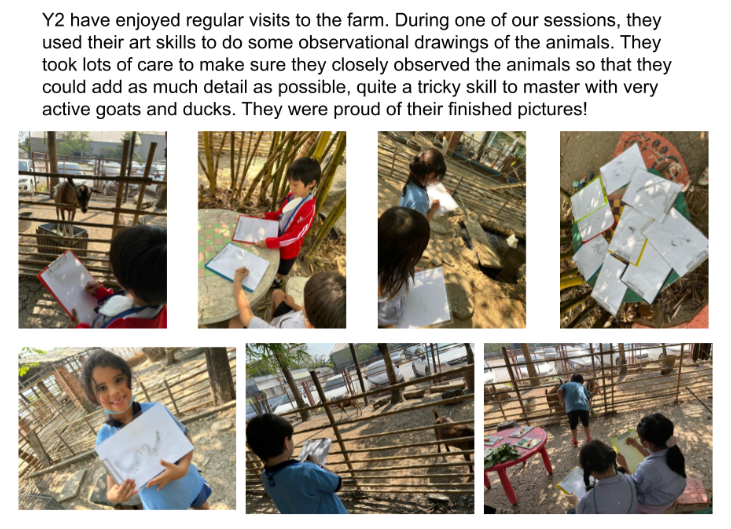 BOOT CAMP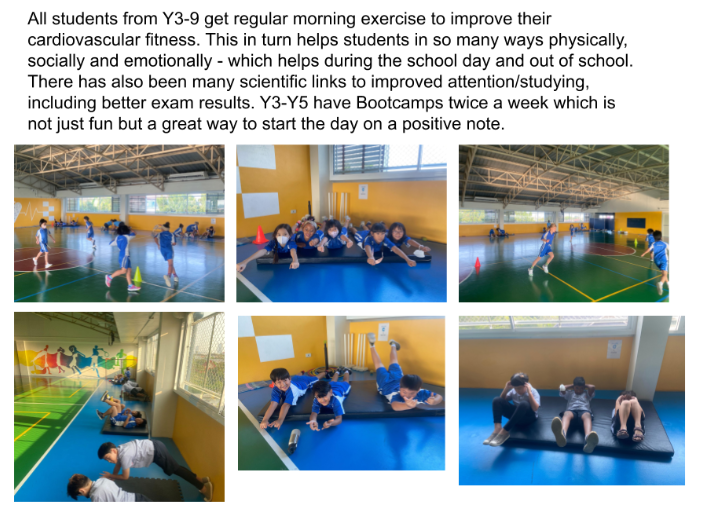 MINIATURE GARDENS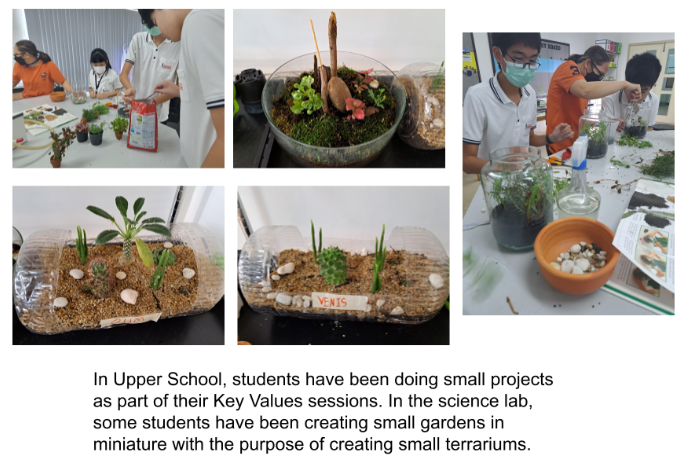 MARCH PARENT CONSULTATIONS
We look forward to discussing your child's progress at Parent Consultations on Tuesday, 7th March and Thursday, 9th March. In response to parent requests, we will continue to provide optional face-to-face or virtual meetings after school, and parents may choose to attend either a face-to-face or a virtual meeting. The school day will continue as usual for students, but no ECAs are scheduled on these two days.  

Face-to-face Meetings – On Tuesday, the 7th, the meetings will occur at school between 14:40 and 18:20.
EYFS and Primary meetings with class teachers will occur in classrooms and Primary and EYFS parents wanting to meet specialist teachers can drop into the hall.
Upper School meetings will be drop-in sessions for parents in the school hall.
Virtual Meetings – On Thursday, the 9th, sessions will occur virtually from 15:40 to 19:00.  

Have a lovely weekend! 

Kind regards,
Monica L Sudhirak
Head of School