Dear Samakee Community, 

It is delightful to welcome the children back to school this week and to hear their excited voices as they once again engage with their friends, teachers and face-to-face learning. New students joining us this week have settled quickly, and it is lovely to see the students welcoming new friends enthusiastically.   

Thank you to everyone for sharing your child's ATK results on Sundays and Wednesdays; we shall continue to work hard and be vigilant to keep our school community safe with as little COVID infection as possible. As explained in last week's newsletter, we remain focused on maintaining our 'protective bubbles', good hygiene and wearing masks throughout the day in school.  

Midweek, we received confirmation of a Samakee family testing positive for Covid; the parents have minimal symptoms, the two children have tested negative, and the whole family is in quarantine. The children and their parents have not been in school since the last term. We wish them a speedy recovery. 

We will always communicate clearly in support of families who have a positive Covid case in their household and with our whole school community as appropriate and we appreciate families keeping us informed. 

If your child or anyone in your family has a high temperature or slight fever, sore throat, or runny nose and cough, please check that they do not have COVID infection using the ATK tests. We understand that these symptoms are typical of the common cold and flu. It is better to keep children off school and recovering at home until symptoms are no longer present. Thank you. 

We appreciate your support and cooperation in this matter. 


COBIS (COUNCIL OF BRITISH INTERNATIONAL SCHOOLS) MATHS CHALLENGE FOR 2022 

TEACHING & LEARNING HIGHLIGHTS!
RECEPTION GARDENING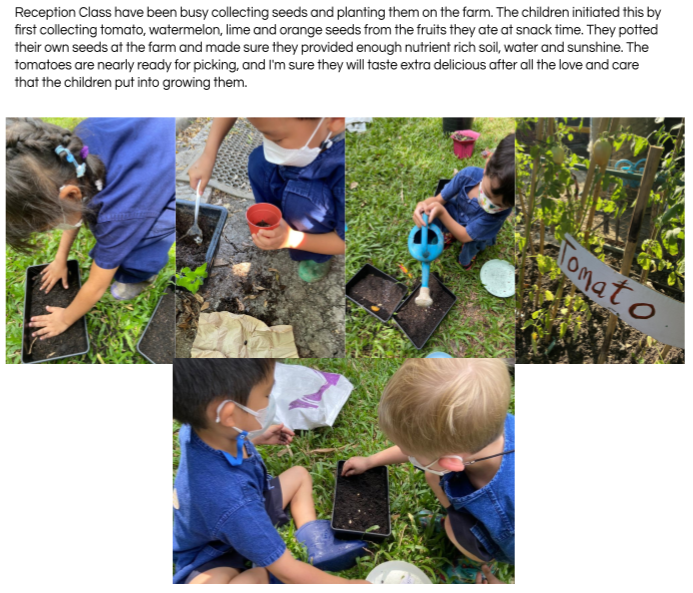 KEY STAGE 1 BACK TO SCHOOL TERM 2
YEAR 7 ALGEBRA
OUTDOOR PE – NET GAMES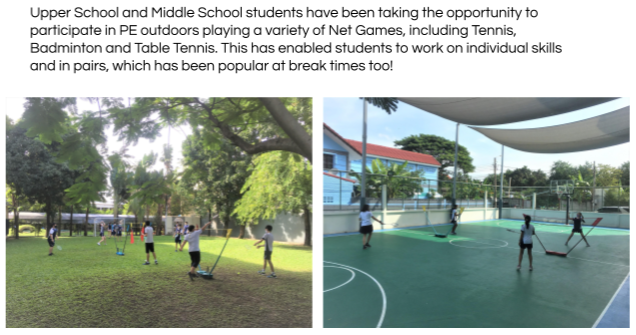 Wishing you a pleasant weekend. 

Kind regards,
Monica L Sudhirak
Head of School