Dear Samakee Community,

 As part of Phase 1 vaccinations for KS3, we are delighted that some of our students with underlying conditions received their first Pfizer vaccination last week at MedPark. We expect to obtain confirmation of Phase 2 appointments within the next few weeks. MedPark has told us that when they receive the government approval for students without underlying health conditions, they will confirm the date of your child's appointment. 

Every week we receive student vaccination opportunities for different age groups with different eligibility rules and we will continue to keep you informed. 

SINOPHARM OPPORTUNITY
This week, the Chulabhorn Royal Academy has provided an additional opportunity for Sinopharm vaccinations for children aged 10 – 18 years old, and interested parents may register here

PFIZER OPPORTUNITY
Bumrungrad Hospital has also provided an opportunity for parents to register their students aged 12-17 to receive the Pfizer Bio-NTech Covid-19 vaccine including no underlying health conditions.  The hospital expects vaccinations to occur as early as October 4, 2021.  If you have registered with Medpark previously with us you still may register for this opportunity here

SAMAKEE CAMPUS OPENING
The most crucial consideration for opening our school for onsite learning is keeping everyone as safe as possible while learning together at school. Last week, we submitted our opening plan to The Nonthaburi Provincial Committee of Communicable Diseases. The officials will review our ability to meet the government's rigorous guidelines and requirements for campus opening. They will schedule an inspection to ensure that we have successfully implemented appropriate safety measures. The inspection will be coordinated by the Nonthaburi Provincial Education Office (Ministry of Education) and the Nonthaburi Provincial Public Health Office (Ministry of Public Health). 

FREQUENTLY ASKED QUESTIONS ABOUT SAMAKEE CAMPUS OPENING!I
hope that the following FAQs will provide answers to many of the frequently asked questions parents have about our reopening plans.
MIDDLE SCHOOL POP-UP EVENT!

On Tuesday, Middle School staff came into school to set up their classrooms, and prepare for hybrid learning, while at home, the MS children took part in a pop-up event – Samakee Squad! The children were granted one full day off-screen to design a new superhero costume, build accessories and create a new superhero name. The results are amazing – well done Middle School!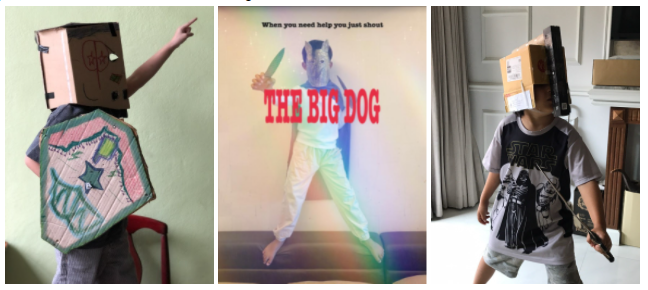 Thank you for your ongoing support, and wishing you an enjoyable weekend. 

Kind regards,
Monica L Sudhirak
Head of School