Dear Samakee Community, 

A warm welcome to families and staff to the start of the new academic year at Samakee and a very big welcome to the new families joining us this term. We are looking forward to seeing the children on Monday. We also look forward to meeting you all in person when we can have everyone back in school. However, you will have an opportunity to meet your child's teacher online, and we will share more details with you soon.

Indeed, these are trying times, and it will be very strange to start the new school year online. Nevertheless, our staff have worked extremely hard and professionally over the last few weeks to prepare, and we are determined to deliver the highest standard of education to your children.  

It has been a pleasure welcoming our staff back to school this week, and it has been delightful working together to ensure a positive and productive start to the new school year. We have also had fun planning some new fun and surprising activities to engage our students this term – more later! Staff have been collaborating on our new upgraded Google Workspace for Education, formally G-Suite, exploring the new features and developing the best practices for online teaching to meet the needs of the different year groups.   

Welcome, Imelda!
I would like to take this opportunity to send our warm congratulations to Fran and John. Fran gave birth to a beautiful daughter this summer – Imelda. Mother and daughter are well, and Fran will return to teaching after the October half-term. In the meantime, Tabietha will teach both Nursery and Kindergarten.  

Here is our staffing structure for this academic year.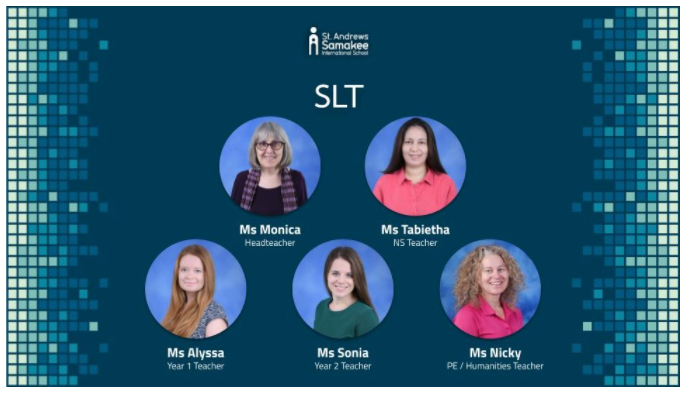 Many congratulations to Alyssa, who will take on the role of Inclusion Leader this year.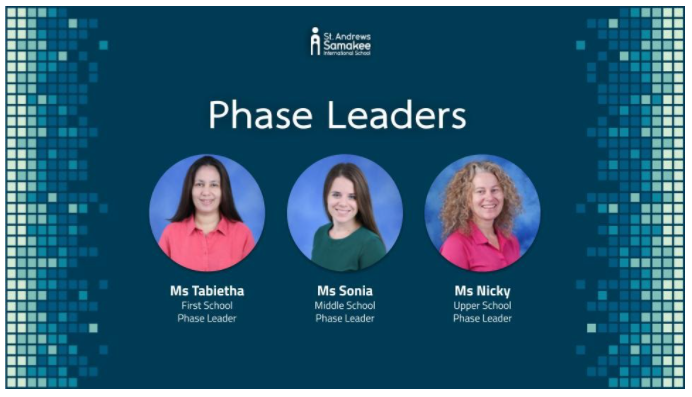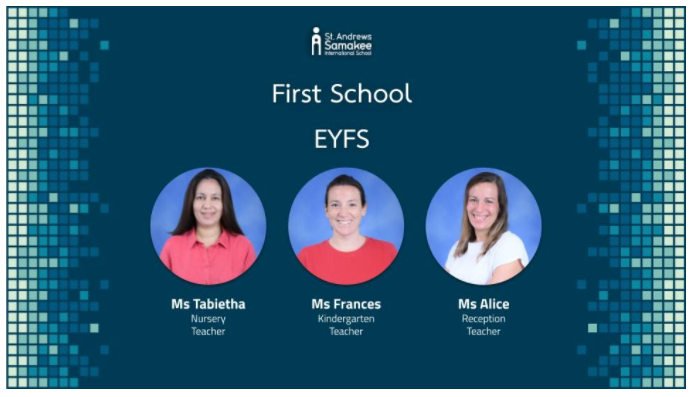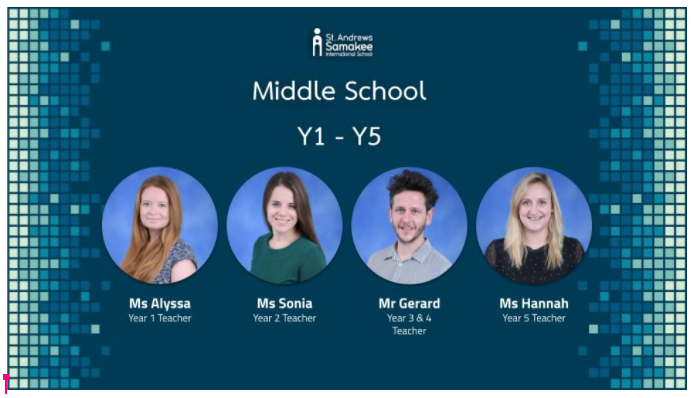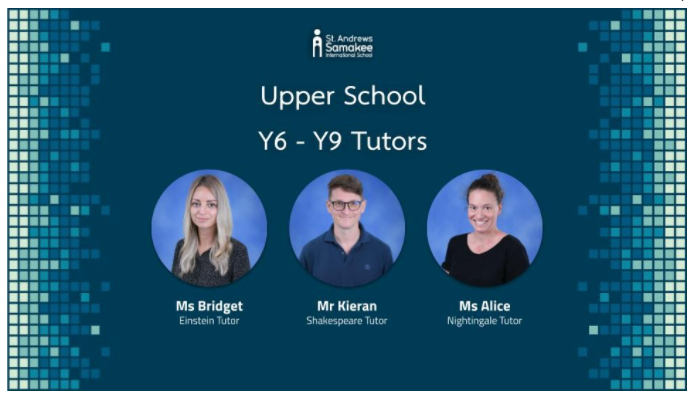 A big welcome to Ja, Pathorn Swasdisuk, who joins our Music Department this year and will teach Upper School. 

We are looking forward to another great year at Samakee. Thank you for your ongoing support as we do our utmost to provide the best education for the children in these challenging times.  

Kind regards,
Monica L Sudhirak
Head of School