Dear Samakee Community,

On Monday, the school was closed, and staff came together for an INSET Day. An inset day, originally an acronym for IN-SErvice Training day, is one of five days in our school calendar during term time when the children do not attend school. We used Monday's INSET day to talk about Restorative Practice, which is a whole school teaching and learning approach that encourages behaviour that is supportive and respectful and prioritises building and maintaining positive relationships. The focus of the training was to ensure staff understand how strong relationships and restorative practice can empower teachers and students to deal with behaviour more effectively.

Writing Moderation was also part of the INSET Day and teachers and senior leadership team members looked at the children's workbooks and reviewed the outcome and progress year on year across the school. They also looked at how well all teachers have assessed the pupils writing in different year groups. It was a very productive day!

Thank you to all the families who joined Parent Consultations on Tuesday and Thursday this week. It was delightful to welcome parents back into school for face-to-face meetings the continuation of the virtual meeting option was also popular.

HALLOWEEN AND LOY KRATHONG ASSEMBLY

Our Primary Assembly this year (Y1-5) will celebrate three festivals – Halloween, Diwali and Loy Krathong, and will take place in the Hall on Friday, 4th November 2022 at 8:30 a.m. Year 1 and Year 2 children are performing a traditional Thai dance and will also play the traditional bamboo Angklung musical instruments for this event. Year 3 will perform a dramatised Halloween song and Y4/5 will perform a special dance to celebrate Diwali. We do hope that Year 1-5 parents will be able to attend the Assembly.

NAME THE TURTLES!
So after giving everyone at school a chance to choose new names for our turtles,. the results of the vote are in. Our smaller male turtle is now called Flippy and our larger female turtle is called Shelly.

PTG
Thank you to the parents who joined our PTG Coffee Morning on Tuesday 25th, October, when we talked about upcoming events in the school calendar. Our next Coffee Morning will be on Tuesday 29th November at 8:30 am in the Music Room, and I hope to see you there. Here is the link to our new Samakee PTG LINE Group.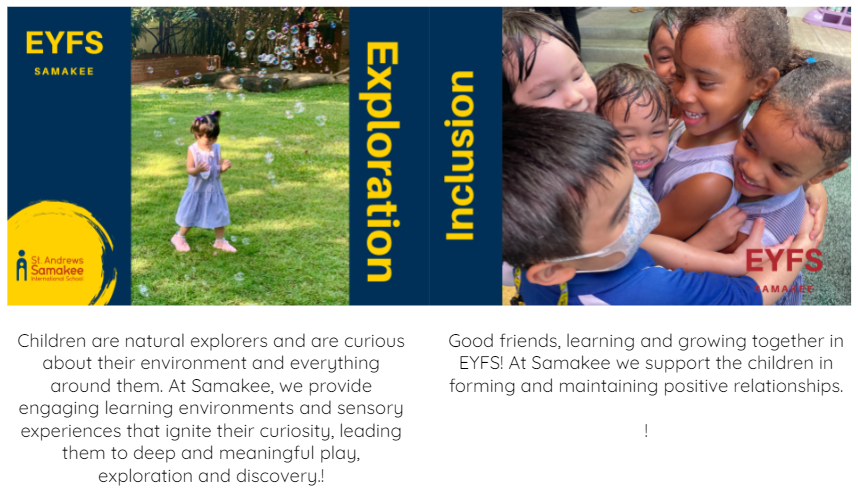 TEACHING & LEARNING HIGHLIGHTS!
FIRE!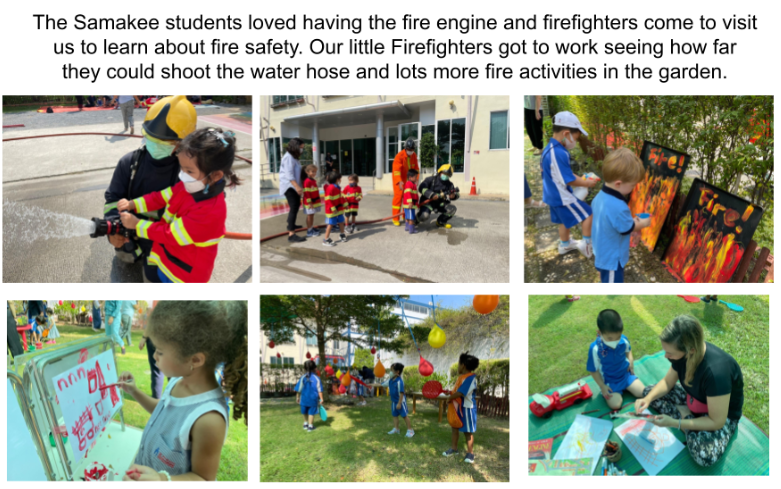 SCIENCE LAB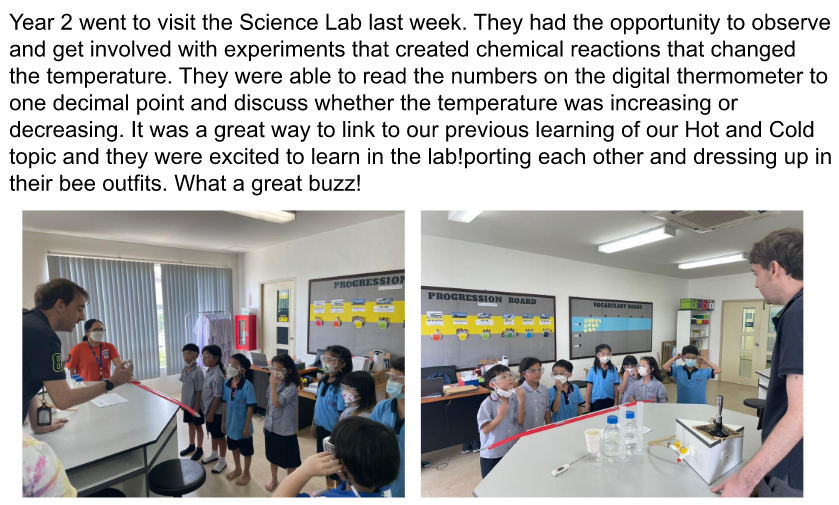 HOUSE DISPLAYS
SCIENCE CLUB
THAI FOLK TALES
SAS LINE COMMUNICATION PLATFORM
LINE is a popular communication platform in Thailand and one that Samakee has been using for several years. We want to reestablish our SAS LINE account for even more Samakee families and to use this to share significant school-wide updates with our school community.  Please scan the QR code or click on this link using the device you can access LINE @ SAS LINE. If you have any questions, don't hesitate to get in touch with us.   

COVID CASES
There have been no Covid cases reported in our school community this week.

 I hope you have a relaxing weekend. 

Kind regards,
Monica L Sudhirak
Head of School