Dear Samakee Community, 

The school garden has been carpeted with beautiful pink flowers this week as the Tabebuia Rosea, or Pink Trumpet, trees are in full blossom. Although the pink Tabebuia flowers last only a few days, they announce the arrival of summer. This dazzling and colourful display has attracted much attention this week from children, staff and parents and prompted much imaginative play and selfies – we will be sad to see them go!
MARCH PARENT CONSULTATIONS
We are looking forward to meeting with you next week to discuss your child's progress at Parent Consultations – Tuesday, 7th March – 14:40 and 18:20 and Thursday, 9th March – 15:40 to 19:00. The school day will continue as usual for students, but please note that no ECAs are scheduled on these two days. 
EYFS and Primary appointments are for 20 minutes with the class teacher.
EYFS and Primary meetings with class teachers will occur in classrooms, and Primary and EYFS parents wanting to meet specialist teachers for five minutes can drop into the hall.
Upper School School appointments are for eight minutes with each specialist teacher; if you need more time, please book an appointment for another day.
Upper School meetings will be drop-in sessions for parents in the school hall.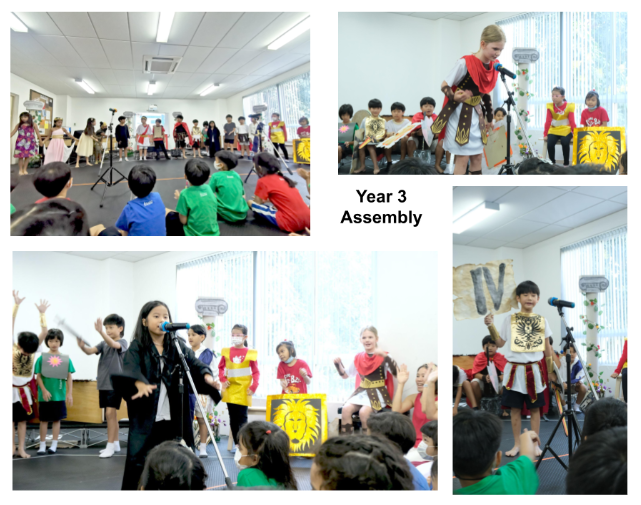 TEACHING & LEARNING HIGHLIGHTS!HELICOPTER STORIES
OLD MACDONALD!
PSHE LESSONS
RESIDENTIAL TRIP TO CHIANG RAI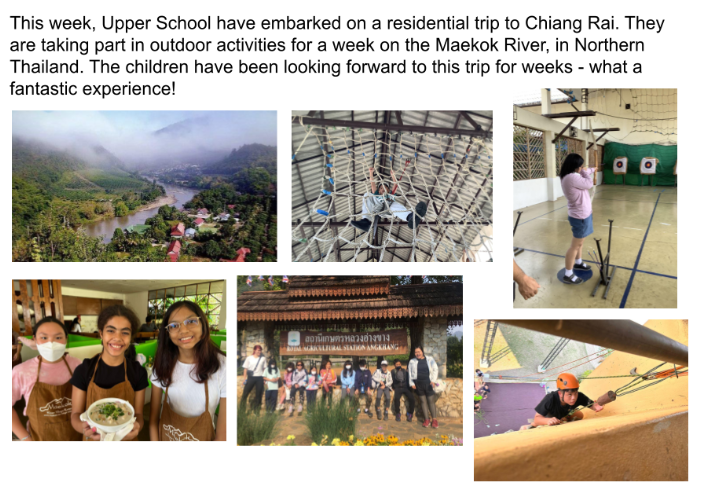 Have a lovely weekend! 
Kind regards,
Monica L Sudhirak
Head of School