Dear Samakee Community, 

Pi Day is almost here! We will celebrate Pi Day on March 14th (3/14) and engage in mathematical learning as we explore the number pi! Once again this year, our teachers have gathered their best pi-related activities to deepen children's understanding of pi and coincidentally, March 14th is also Albert Einstein's birthday. 

PUPIL PROGRESS MEETINGS – FIRST & MIDDLE, WB 21ST MARCH
At Samakee, we use Pupil Progress Meetings to make regular judgements to support our planning for the next steps in teaching and learning; these sessions include the headteacher, phase leader and class teacher and take place each half-term. The priority in these meetings is meeting the needs of our students. Looking at a child's learning outcomes over a half term, we identify their progress and targets for the next stage in their learning journey. This process supports teachers in creating and modifying the planning to fit the needs of the children we have in our classrooms here and now.  

Upper School Pupil Progress Meetings will take place on the WB 18th April.

COVID 19 UPDATE WB 28th FEBRUARY
Working within the guidelines set by the Ministry of Public Health and the Ministry of Education, our school is working hard to keep our community as safe and free from COVID as possible. 
We ask parents' cooperation to report any cases of Covid-19 that may occur in their household.
We advise students, teachers, and school staff to stay home if they feel unwell and inform you if your child starts to feel ill at school.
If any of your household test positive for Covid or are in a high-risk situation, please let your child's class teacher or Phase Leader know as soon as possible by email and share any positive ATK results via our Google link. We will then be in touch with your family to help and support you.
As a reminder, here is the link to the Google Formfor ATK test results; please write the date and your child's name on the 'test device', take a photo and send it to school. Test results should be sent on Sunday morning and Wednesday evening. Thank you! We look forward to welcoming the KS1 'Bubble' back to school on Monday, 7th March.
The three KS1 children who tested positive for Covid are now symptom-free and are self-isolating. They will remain in quarantine for 14 days and must provide a medical certificate and negative ATK test results before returning to school.
TEACHING & LEARNING HIGHLIGHTS!
EYFS PAINTING STATION
NURSERY PRETEND PLAY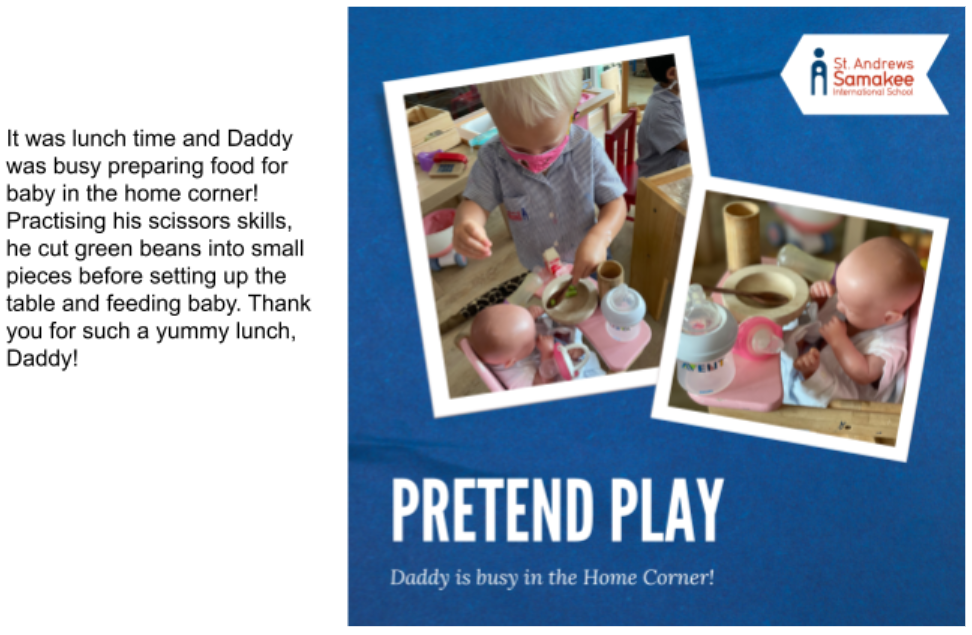 AWESOME ARCHEOLOGISTS – LOWER KS2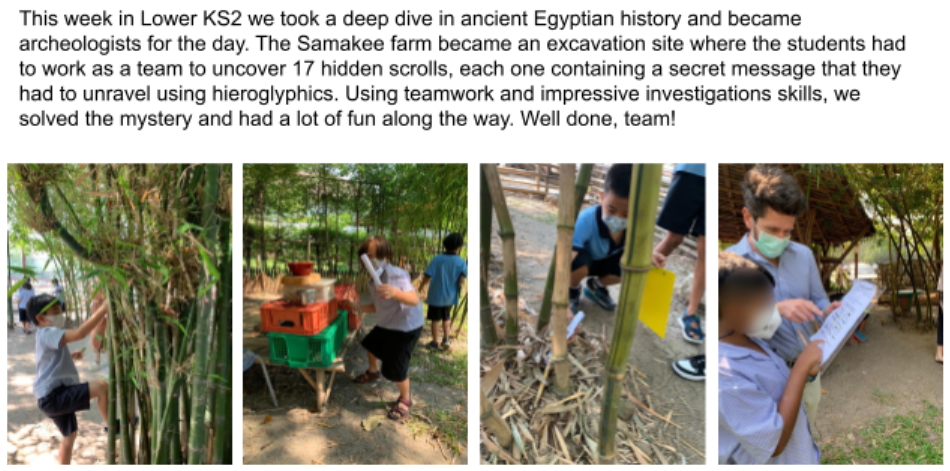 YEAR 5 – PARTS OF SPEECH
THAI – YEAR 8
YEAR 9 MATHS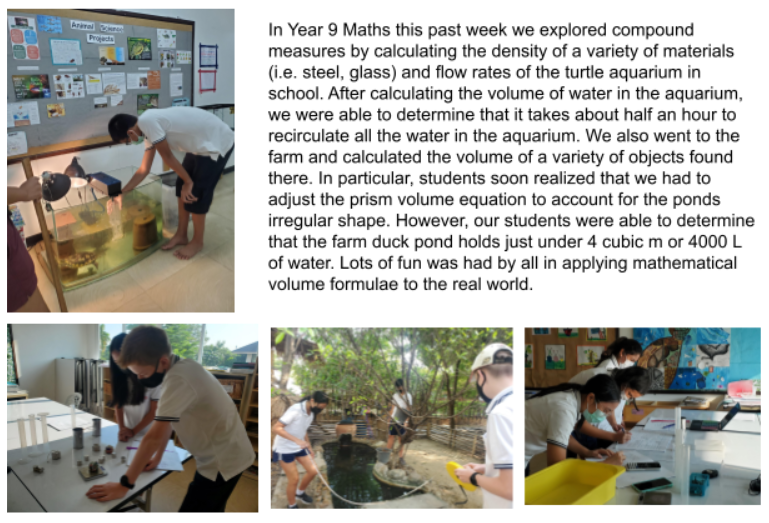 SAS LINE COMMUNICATION PLATFORM 
LINE is a popular communication platform in Thailand and one that Samakee has been using for several years. We want to reestablish our SAS LINE account for even more Samakee families and to use this to share significant school-wide updates with our school community.  

Please scan the QR code or click on this link using the device you can access LINE @ SAS LINE. If you have any questions, don't hesitate to contact us. Thank you. 

Thank you for your understanding and support in keeping our community safe and healthy, and we wish all our community a relaxing and enjoyable weekend. 

Kind regards,
Monica L Sudhirak
Head of School