Dear Samakee Community,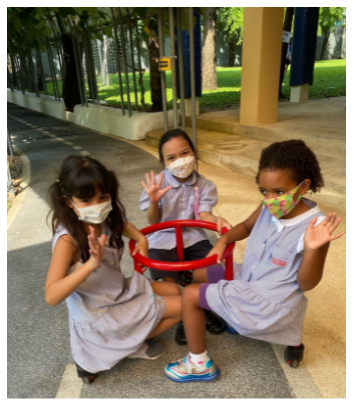 It has been wonderful to welcome the children back to school this week, and to hear their laughter and joy at being back together is delightful! Bringing back different year groups on different days has enabled everyone to understand the new procedures and routines and ensure that every child's negative ATK test is registered. This photographic evidence of ATK results is crucial as it is required by the Ministry of Public Health to track and trace in the event of any positive cases occurring in the school community. I want to thank parents for complying with all our safety protocols and supporting this smooth transition back to school. 

As a reminder, here is the link to the Google Form for ATK test results; please write the date and your child's name on the 'test device', take a photo and send it to school.  Test results should be sent on Sunday evening and Wednesday evening. Thank you!   

EYFS WELL- BEING
Happiness in EYFS now that we are back in school! Thank you for a fantastic week. We are so proud of you all!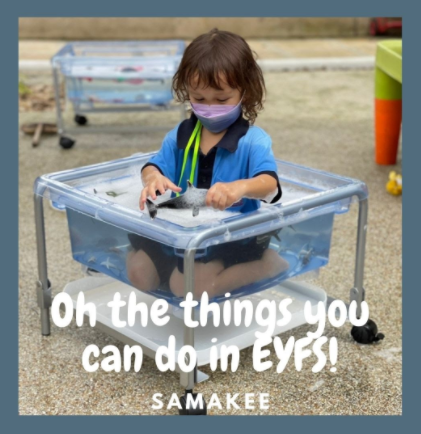 ARRIVALS AND DEPARTURES
Once again, here  are our staggered arrival and departure times. There is a fifteen-minute window between each phase arrival and departure time; please keep within this time frame to support smooth transitions to and from school for all children. Thank you. 

 TEACHING & LEARNING HIGHLIGHTS!
'DIA DE LOS MUERTOS' (DAY OF THE DEAD)
In KS1, the students have been learning all about our cultural celebration of 'Dia de los Muertos' (Day of the Dead). This celebration takes place every year in Mexico on the 1st and 2nd November. In Y1, the students made their own 'calaveritas de azúcar' (sugar skulls). They had fun making the dough and decorating their skulls. Feliz Dia de Muertos! Make sure you watch 'Coco' to celebrate.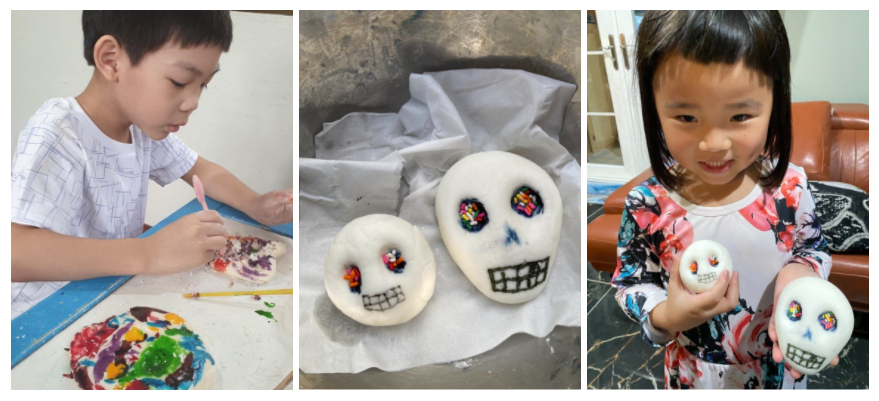 LAYERS OF THE RAINFOREST LOWER KEY STAGE 2 
Lower Key Stage 2 has been hard at work completing their 3D models during the #MakerSpace sessions. #STEM They were challenged to create a visual representation that can be 3D printed to teach others about the layers of the rainforest.

GEOGRAPHY – LONGITUDE AND LATITUDE                                 
In Y5, our topic is #Earth Matters. This week we have been focusing on #Geography, using longitude and latitude to locate the biomes of the world. We practised this skill by playing #Battleships – we each had to hide ships on a coordinate grid, then we needed to guess where our opponent had hidden their ships by reading out the correct coordinates. The game was a real hit!

A THAI STORY IN EYFS
After reading the Thai story flip-flap book, "บ้านแสนสุข" by  Kelwarin Choomchangthong, the children in Nursery and KG enjoyed talking and sharing thoughts about their 'Happy Homes'. They had so much fun with the animal footprints guessing game, song, and moulding playdough into their favourite animals.
  Once again, here is the link to a Visual Guide to our Reopening Plans. 
As we gradually increase the number of children attending onsite school, Year 1 & 2 will attend school every day next week.  

Wishing you a pleasant weekend. 

Kind regards,
Monica L Sudhirak
Head of School