Dear Samakee Community, 

As we wait for inspectors to come to school and scrutinise our reopening preparations, I would like to share more details of these plans with you and ask you to complete the Google Form below to confirm whether your child will return to school when we reopen. Here are the links to a Visual Guide to our Reopening Plans and the SAS Returning to School Survey. At this stage, we are still unable to inform you when reopening might be, but we understand that two scenarios are being looked at:         
1.  A small number of schools that have been inspected will be allowed to open first as a trial               
Or         
2.  All schools will be given the same starting date. 

Nevertheless, we have taken steps to support our community by helping families find student vaccination opportunities and staff vaccination opportunities for their families. And this week, we installed Positive Air Pressure devices in every building. We hope these measures will lead us to reopen very soon!  

I am delighted to inform you of the positive vaccination status in our community.
NEW AIR FILTRATION SYSTEMS
PARENT WORKSHOP
I want to thank Mr Sethi and the parents who attended the workshop on Wednesday evening – Digital Footprint—working in partnership – Part 1. I hope you found it beneficial; Part 2 will take place after half-term on Wednesday 20th October.   

ONLINE LEARNING HIGHLIGHTS!

YEAR 1 ARTISTS
Year 1 has been learning about different artists and their styles. We read the story Henri's Scissors and learned about how Henri Matisse created art using scissors after he became too ill to paint. Matisse used coloured paper and scissors to cut out shapes and used these shapes to create his art. We had a go at creating our own Matisse style art; Year 1 came up with some lovely ideas for the shapes they wanted to create based on their own interests, and I think they all turned out great!
YEAR 5 MUSICIANS
Year 5 have been practising their singing using solfege syllables with hand signs. We've been discussing what makes a good melody, and some students have created interestingly creative pieces of music using Chrome Music Lab. Great work, Year 5!

ONE TO ONE LEARNING IN EYFS
Inspiring discussion and lots of questions about space and planets during our one-to-one online learning.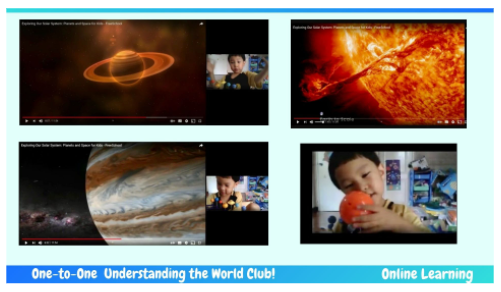 YEAR 9 MATHEMATICS
Year 9 have been using MyMaths to learn how to factorise quadratics. MyMaths includes a lesson, video help, an online task, instant feedback and the chance to repeat tasks if necessary. Great effort this week, Year 9!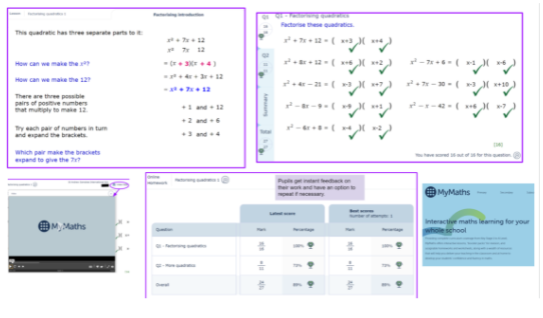 THE RAINFOREST 
This term in Lower Key Stage 2, we are studying the Rainforest. The students have been learning about exotic animals, rainforest tribes and the different rainforest layers. At home, some students have been working on making a beautiful rainforest collage out of recycled materials. Have a look at these creative masterpieces below. Well done, Lower Key Stage 2!


MENTAL MATHS ASIA CUP 2021
Many congratulations to our Mental Maths finalists for such fantastic results, we are so proud of you! 
If you have any other questions regarding the return to the physical school, don't hesitate to get in touch with either your child's class teacher, phase leader or headteacher. Thank you. 

I hope that you have an enjoyable half-term break; the school will resume on October 18th.  Kind regards,
Monica L Sudhirak
Head of School