Dear Samakee Community, 

On Tuesday, it was wonderful to see our students once again, Year 4 & 5, set off on an adventurous and fun residential to Kanchanburi for four days and three nights. These exciting excursions enrich the curriculum and enable children to make meaningful links with the learning in our school.
WE NEED YOUR HELP AND PARENT VOLUNTEERS!
We want to bring Movie Night back to Samakee on January 27th 2023. Movie Night is a much-loved family event organised by parent volunteers that has been missing from our calendar since Covid – 19, and we need your help! 

On Movie Night, the school grounds are transformed into a cinema for an evening with children and parents enjoying their choice of three age-appropriate movies. Before the movies begin at nightfall, there are always some light snacks and games to enjoy, kindly organised by our very own PTG (Parent Teacher Group). Entrance is free, but children and adults need money to purchase coupons for food and drink items. 

On Tuesday, 10th January, at 8:30 am, you are invited to volunteer and plan this occasion for our children. Please join me in the Music Room to work out a plan for this special experience that will be fun and benefit all our students, parents and staff. Thank you!
FAMILY CHRISTMAS FAIR!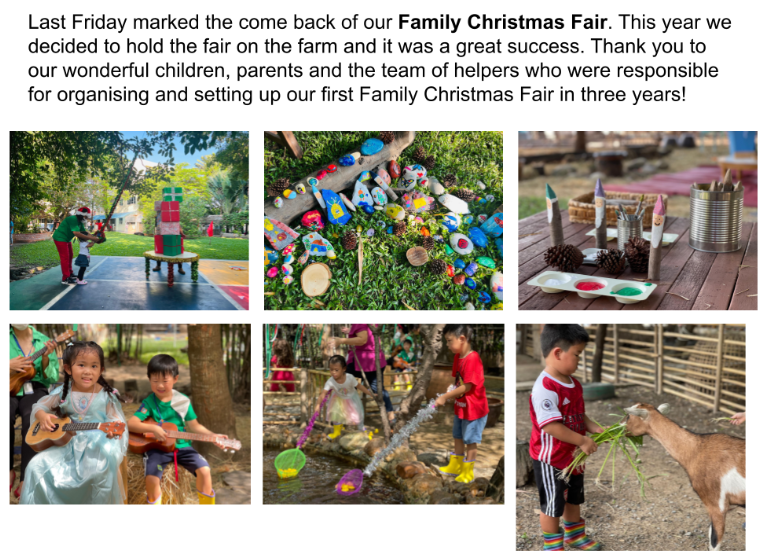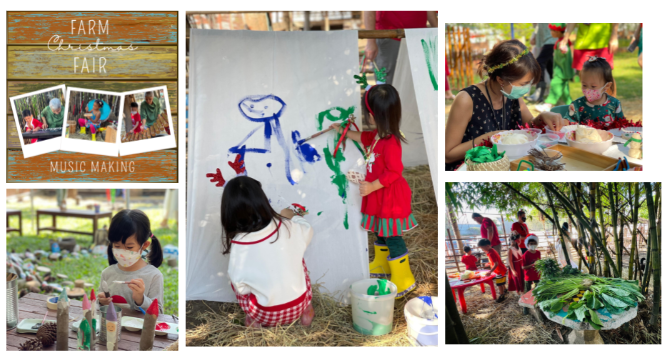 TEACHING & LEARNING HIGHLIGHTS!LIFE CYCLES!
THE STRANGE CASE OF DR JEKYLL & MR HYDE
FATHER'S DAY
END OF TERM 1!
On Friday, 16th December, we will break up for the Winter Holiday, and on this last day of term, the school day will end at 13:00, and children should be collected earlier. Term two will begin in the new year on Monday, 9th January. 

To end the term, there will be an Einstein House event, and children should bring recycled materials or old Christmas decorations to use in their group activity, "Human Christmas Tree". Children may dress in their favourite clothes. 

I hope you have a relaxing weekend. 

Kind regards,
Monica L Sudhirak
Head of School