Dear Samakee Community, 

A very wet week indeed and wonderful to see a bit of blue sky today for our Book Parade. Thank you for supporting your son or daughter with their costume; it was a colourful sight as the children paraded up and down the courtyard in their Book Week costumes. And a delight to see all the smiles on those who came out to watch and clap loudly as they recognised various book characters. The flash mob was a charming surprise and many thanks to Ms Alice M, Mr Kieran and Ms Zukhra for managing this event! More information and photos about Book Week will be shared next week.

WHAT IS THE PURPOSE OF A BOOK BAG?
For sale in the school shop, our red school book bag is bigger than A4 size, has a handle, fastens with velcro and includes the school logo.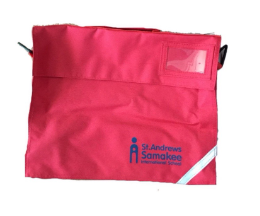 The Samakee Book Bags are used for school library books, class reading books, and homework. It is handy for the children, teacher and librarian because they are smaller than backpacks, can be kept in one place in the classroom or library, and the teacher can help a child to change books without having to search through all the bits and pieces that the average school child has in their school bag!  

Importantly, the bag keeps the books flat, clean and less likely to be damaged; keeping books well away from swimsuits, wet towels, snacks and water bottles! Sadly, many of our books have been damaged or ruined due to leaking water bottles or wet swimsuits, so in Primary and EYFS children must have a Book Bag to borrow books to take home – No Book Bag No Books is our motto!  

More information about our School Library and its new location, can be found here- https://samakee.fireflycloud.asia/library-information 

Or better still visit the Samakee library with your child, read together and borrow some books to take home, but don't forget your library bag!!!! 

Thank you for your support! 

UNDER CONSTRUCTION – BEWARE!
A new trellis-covered walkway by the sala is under construction. Until completion, please beware of the low branches, which are safe for children but uncomfortably low for taller adults. This new walkway will provide shade from the sun, support the overhanging shrubs and create a shady place to sit, ride bikes and enjoy the regular appearance of butterflies! Work on the construction takes place at weekends, rainfall allowing, and workers will complete the project during the October break.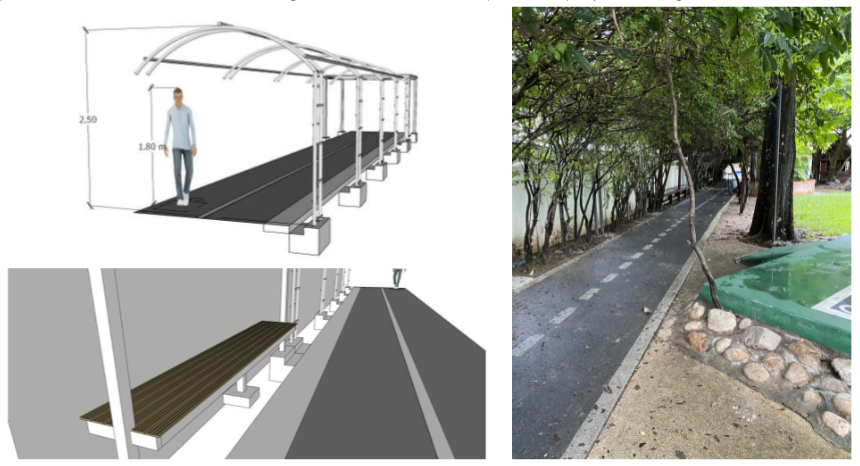 MENTAL MATHS CUP
Well done to our four incredible Mathematicians – Omo, Uno. Sea and Magic. Each of the boys performed fantastically and all of us at Samakee our very proud of your achievements!  
CAPITAL BONDS
Samakee will bring back Capital Bonds this year for interested families on the terms as summarised below. The terms of the bonds are as follows:
The amount of each bond is Baht 500,000.
Each bond entitles the holder to a discount each term of Baht 15,000. This amount is equal to a return of 6% per annum.
The bond will be repaid in full when either:
The student leaves the school.
The holder gives one term's notice to request repayment.
At the expiry of 5 years.
Parents may subscribe for one or more bonds or none at all; it is not a requirement to invest in a bond. 

If you are interested in investing in one or more bonds, please complete the form on this link: SAS Capital Bonds Form 

To be entitled to the discount for Term 1 of the 2022/23 academic year, the bond should be purchased before the end of September. The school shall issue a credit note for the discount, and the school shall give a cash refund where the fees have already been paid in full.  

Please get in touch with Khun Joice in the school Finance Office if you require any more information or clarification – joice.h@standrews-samakee.com
TEACHING & LEARNING HIGHLIGHTS! LOOSE PARTS PLAY!
THE SAMAKEE FARM
EYFS IN THE MUSIC ROOM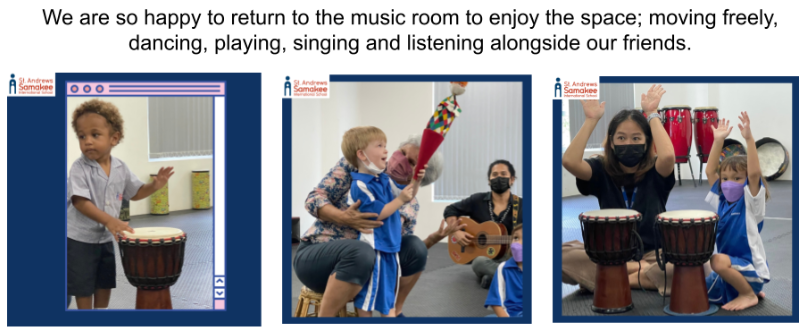 21ST CENTURY SKILLS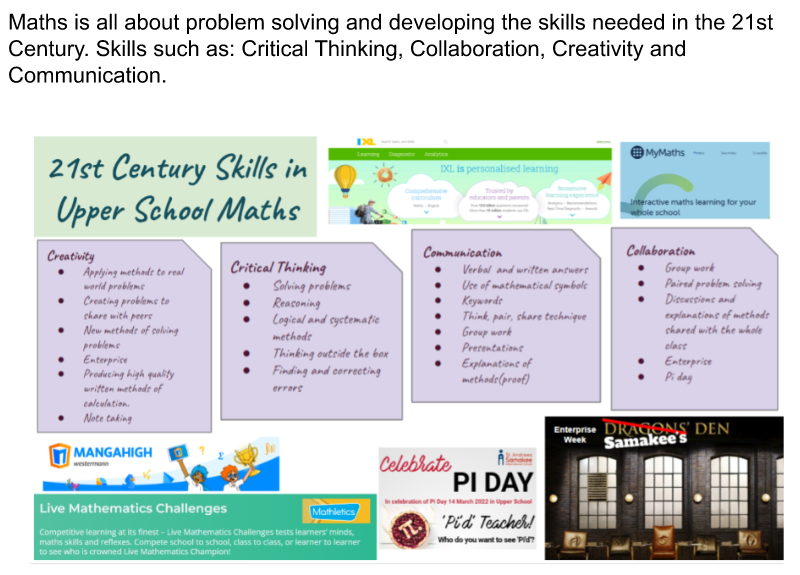 THAI IN EYFS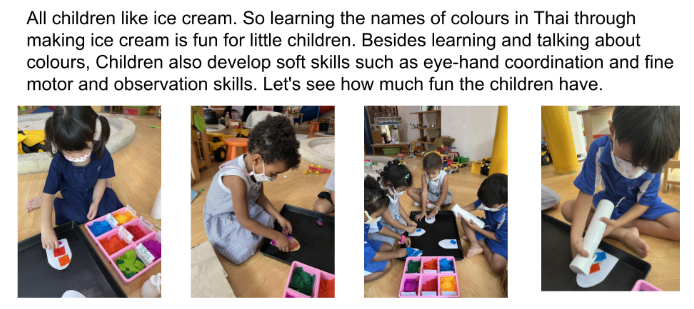 ECAS (EXTRA CURRICULAR ACTIVITIES) AFTER SCHOOL CLUBS 
We are delighted to bring back a complete programme of ECAs starting next week and running for ten weeks. Thank you to everyone who has signed up, and we look forward to an excellent term for clubs. 

SAS LINE COMMUNICATION PLATFORM
LINE is a popular communication platform in Thailand and one that Samakee has been using for several years. We want to reestablish our SAS LINE account for even more Samakee families and to use this to share significant school-wide updates with our school community.  

Please scan the QR code or click on this link using the device you can access LINE @ SAS LINE. If you have any questions, don't hesitate to get in touch with us.  

We will hold a Coffee Morning on Tuesday 4th October at 8:30 am followed by a PTG AGM. We hope to see you there!  

 I hope you have a lovely weekend. 

Kind regards,
Monica L Sudhirak
Head of School