Dear Samakee Community,
It is fantastic to see the children online and busy learning during the school day, when I have popped into their Google Meetings. Children's attendance and participation in online lessons remain excellent with many exciting activities taking place – well-done children and thank you to parents who have been supporting their children online! Here are some examples of work from our Middle School children.


PUPIL PROGRESS MEETINGS
Middle School pupil progress meetings took place this week with Upper School meetings planned next week and First School the following week. The purpose of these meetings is to have a professional conversation between a class teacher or specialist teacher, the phase leader and headteacher to analyse the progress of children, celebrate success and implement support for children that need it. These meetings take place two times per term.
THE PHYSICAL ENVIRONMENT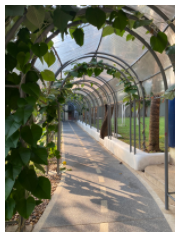 Meanwhile; the physical environment at school feels strangely quiet without children chatting, playing and laughing. Our Maintenance Team have taken advantage of the deserted school to make many improvements. Our basketball court has been repaired and repainted and the soccer pitch re-turfed. Trees have been trimmed, the covered walkway cleared of dead foliage, and the climbing plant tidied and new plants planted. Similarly, the farm has been completely transformed; the goats have a new enclosure, and new springy turf has been laid making a beautiful and inviting green carpet!

WHEN ARE WE REOPENING?
We remain in contact with the Ministry of Education and OPEC and we are cautiously optimistic regarding our reopening on 1st February. As soon as we have more information and clear directions from these key decision-makers we will let you know and importantly, the requirements all schools will need to abide by to reopen safely.
TAPESTRY ACTIVITIES
This week, we were delighted to launch the 'Tapestry Activities" feature on Tapestry for EYFS and KS1 along with a simple guide for using this new feature. This collection of activities will be available for children and parents all year round.
We hope you enjoy using these new additions to Tapestry, do let us know if you have any questions; you can contact the class teachers and the Phase Leaders by emails.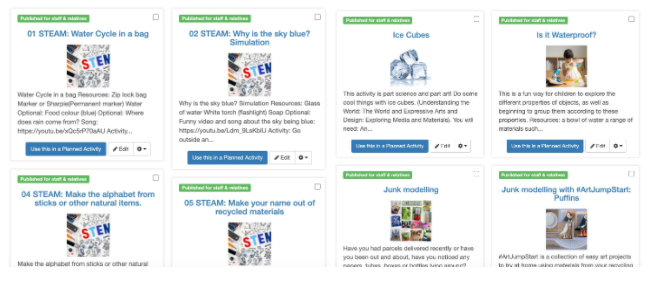 For your convenience, all letters from the Headteacher Term 2 2021, can be found on Firefly, here is the link: http://bit.ly/FireFly_HeadteacherLetter
Wishing you a safe and pleasant weekend. Kind regards,
Monica L Sudhirak
Head of School